paint and travel
02.02.2014
Paint & Travel Exhibition 1.0 in Estepona, Spain. From: 11.01. - 25.01.2014
At the Cooperativa Plataforma de Arte Huber.
The most of the Freaks are mirror inverted painted behind glas, some of them are on old wood They all got an original old spanish golden frame. If you have interests in one of the paintings, ask me, and i will send you a PDF file.Write to: trash AT rebelzer dot com
11.01.2014
Preview ! My next Solo Exhibition will be in Spain, at the: Plataforma de arte, in Estepona. I will show there all my new works, they i create in the last 7 month, during my Paint & Travel Tour 2013 / 2014. The Vernissage is at the 11.01.2014 at 8pm. So feel free to come around!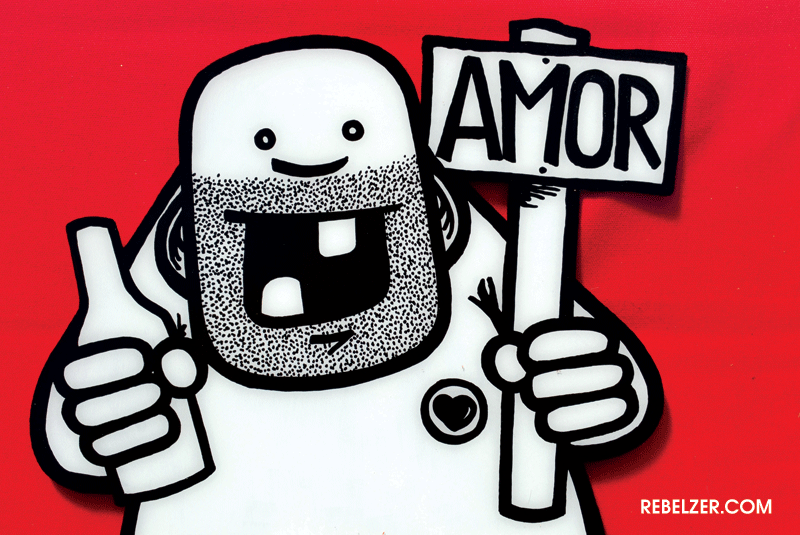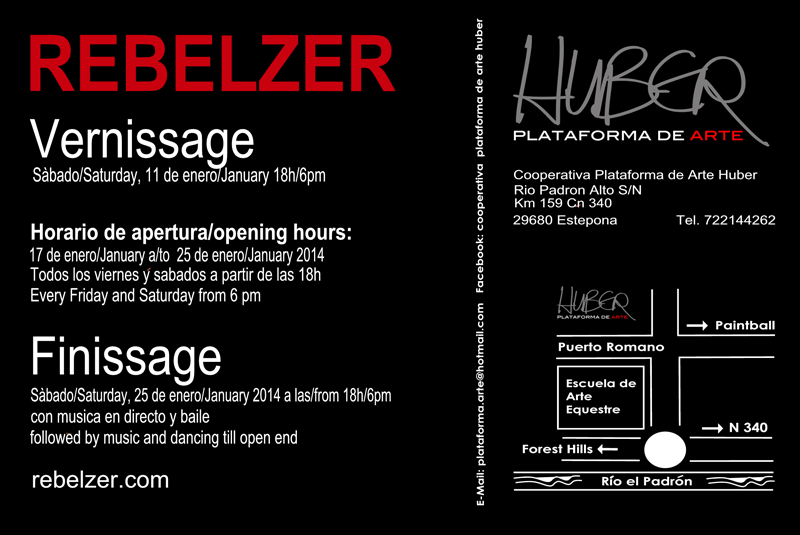 28.12.2013
A new Freak House! Andalusien, Spain, Forest Hills.
q
04.12.2013
Paint & Travel Freak Number 030 - KPTreeck. Costa del Sol / Spain.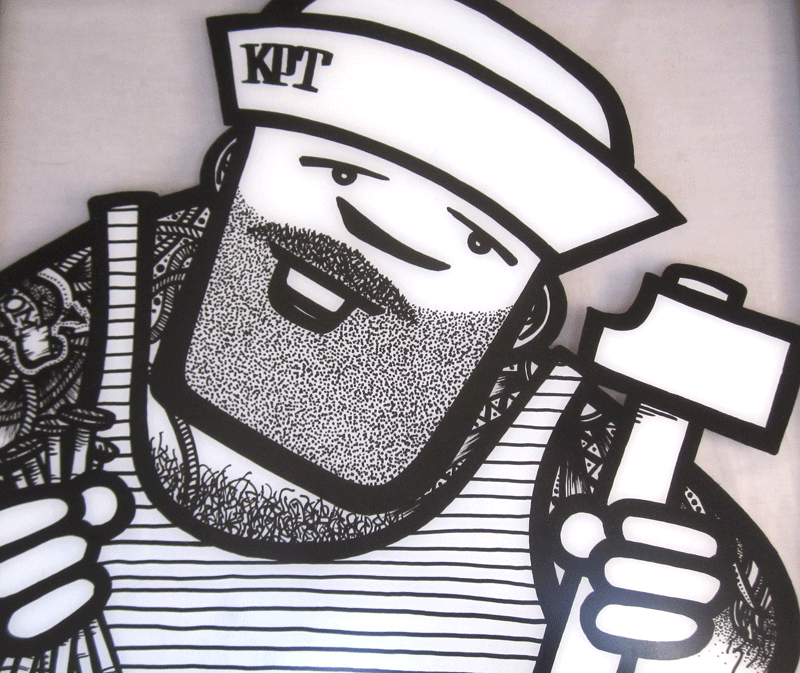 24.11.2013
Paint & Travel Freak Number 026 - born at the Costa del Sol / Spain.
05.11.2013
"El Pintor" a new freak born at the Costa del Sol.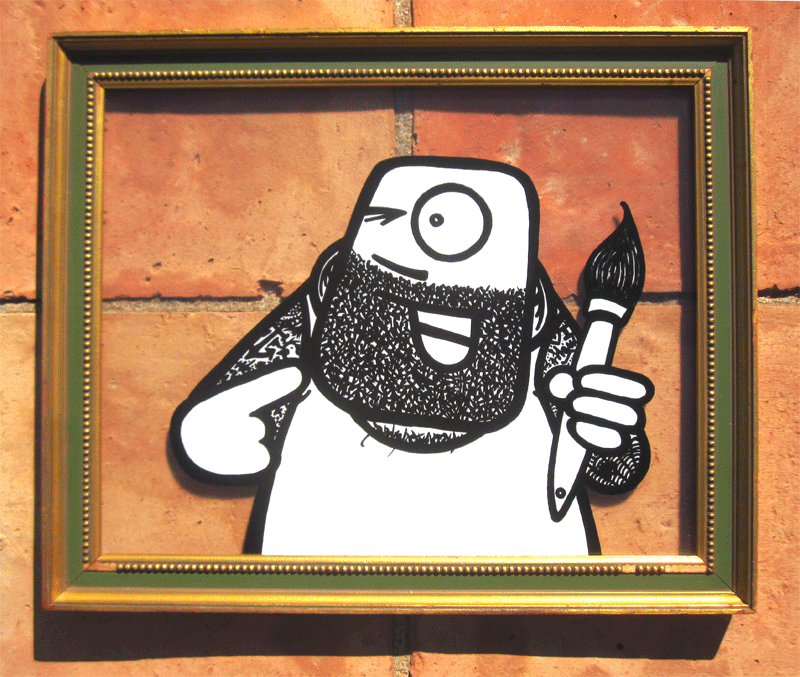 17.10.2013
Secound Van - Curro´s, El Palmara, Spain
15.10.2013
The first Kite Freak - at the Van of Urs, Tarifa Spain.
PNT 050
07.10.2013
"Check this out" a new spanish freak.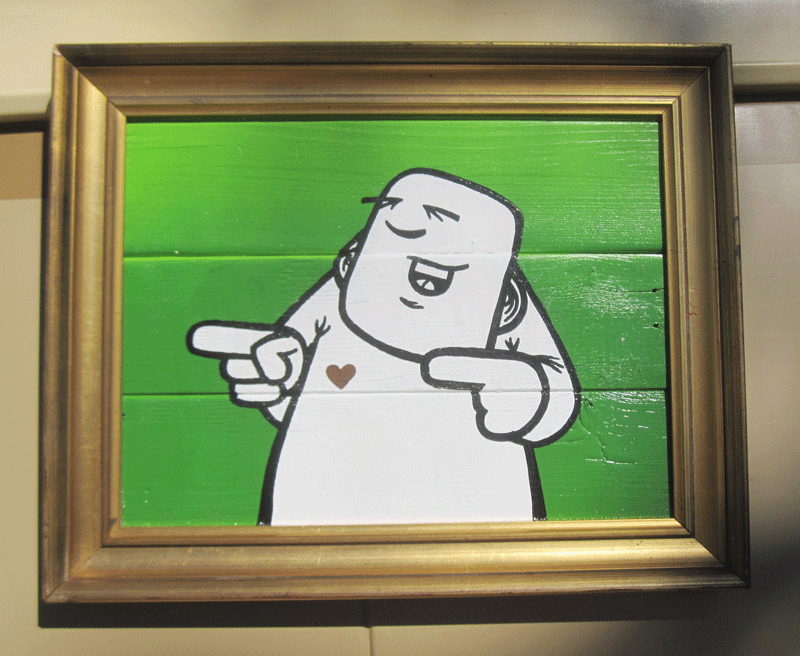 04.10.2013
PNT 049
03.10.2013
PNT 048
24.09.2013
PNT 047
18.09.2013
Viva Estepona. A new Freak is born in Spain. The Background wood comes from a old boot, that i found on the beach.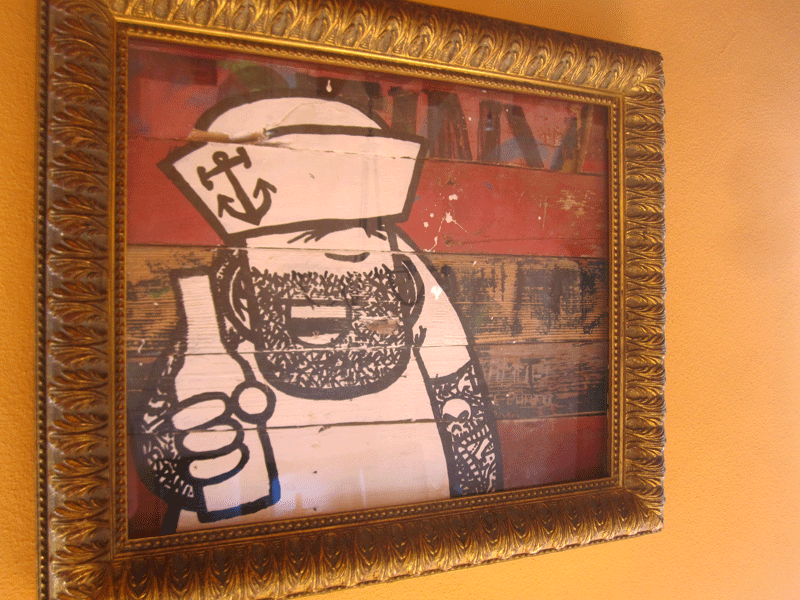 11.09.2013
PNT 045
04.09.2013
A big Freak Crowd in Genalguacil (watch the Video below!)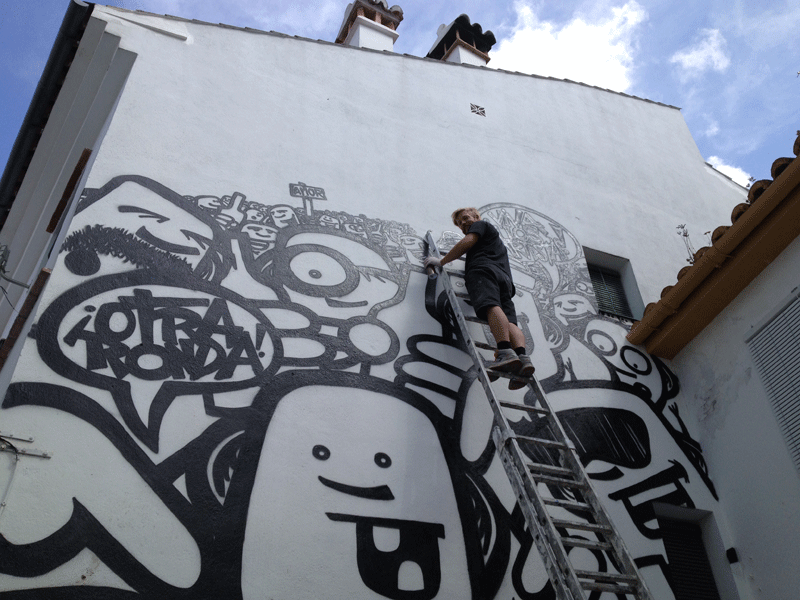 04.09.2013
PNT 044 Genalguacil
03.09.2013
PNT 043
25.08.2013
PNT 042
24.08.2013
Lö Schatto - a new Freak is born in France.
14.08.2013
PNT 040
09.08.2013
PNT 037
>
30.07.2013
PNT 034
16.07.2013 - 09.08.2013
I paint a Freak for Klaus - actually i painted Klaus as a freak. And tomorrow i will be back on the road, straight direction to france - Juchu !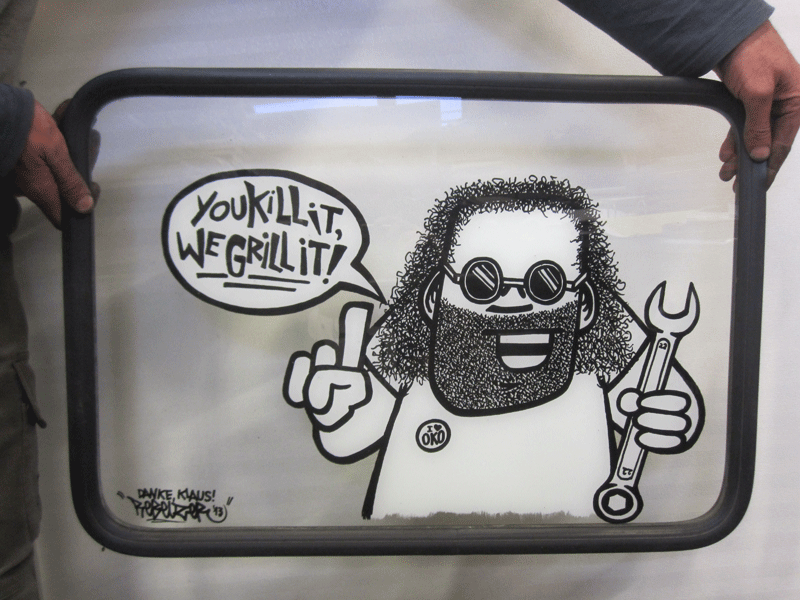 24.07.2013
PNT 027
16.07.2013
PNT 012
10.07.2013
PNT 007
10.07.2013
We did a short stop at my brothers place near munich. And i paint a freak for my little nephew Linus.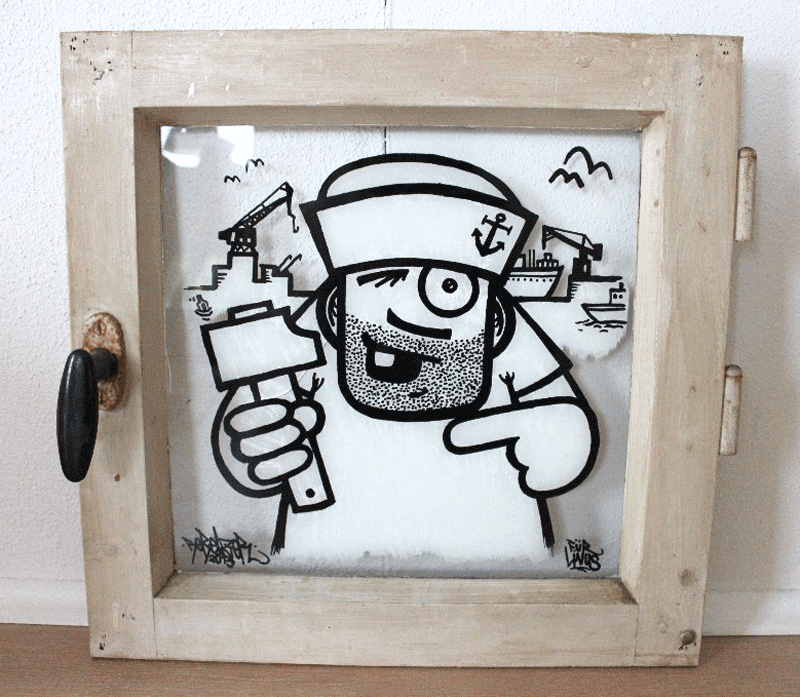 09.07.2013
Welcome the Tschechoslovakia.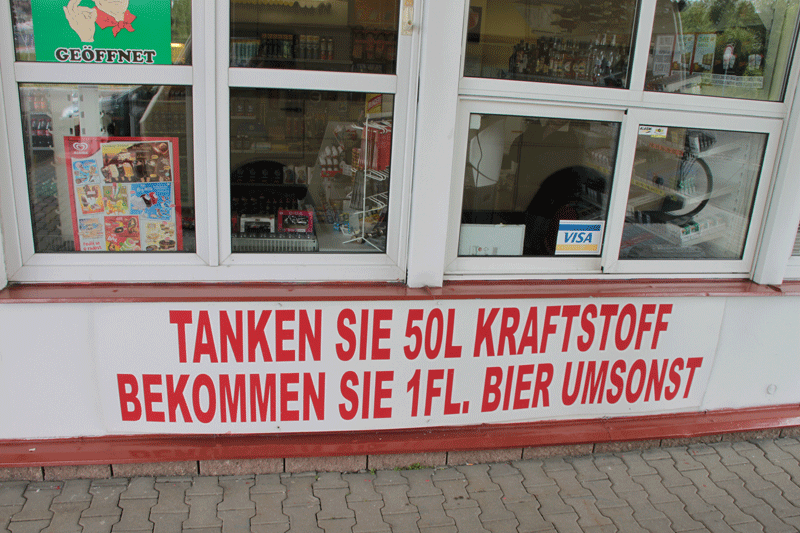 07.07.2013
PNT 004
05.07.2013
PNT 001
04.07.2013
The first freak of my tour is at the Millerntor Stadion at Sankt Pauli. The biggest freak in the world - yeah. Horst, the Seaman.
The sign shows the goals from the game against the FC Munich, 06.02.2002. "The Weltpokalsieger-Besieger!" Yeah!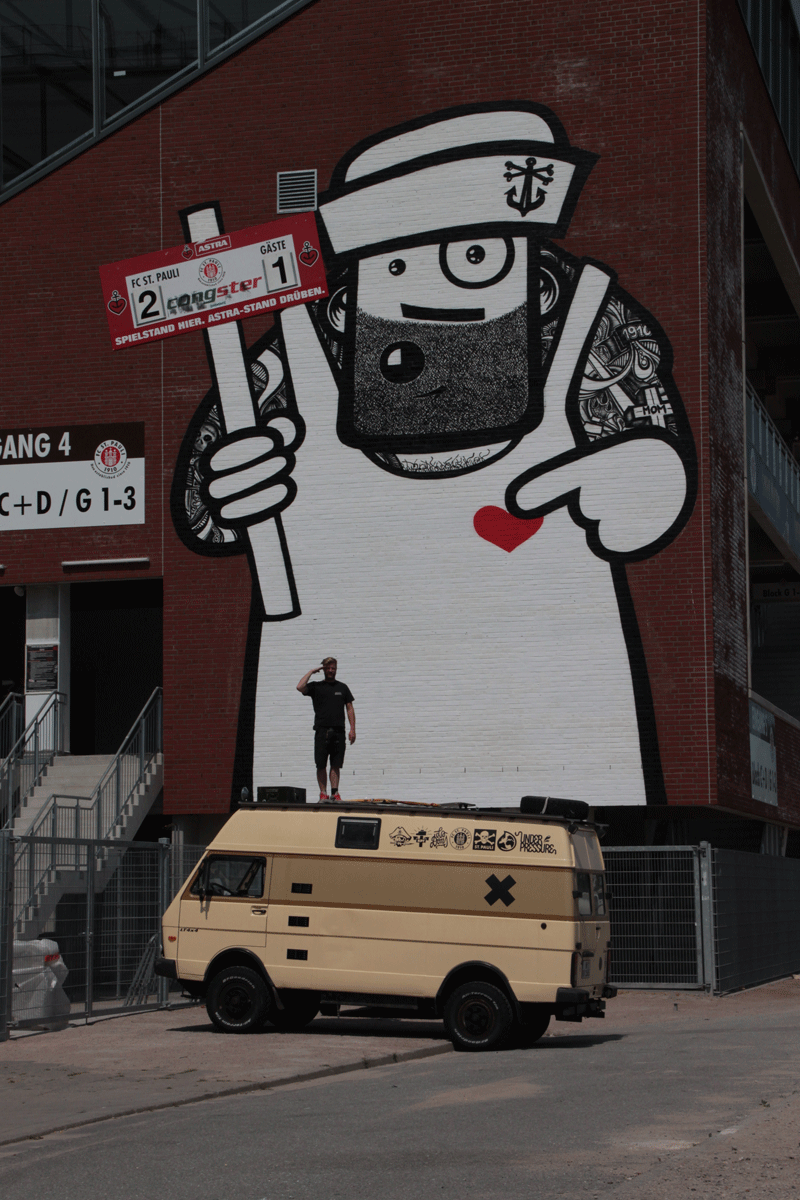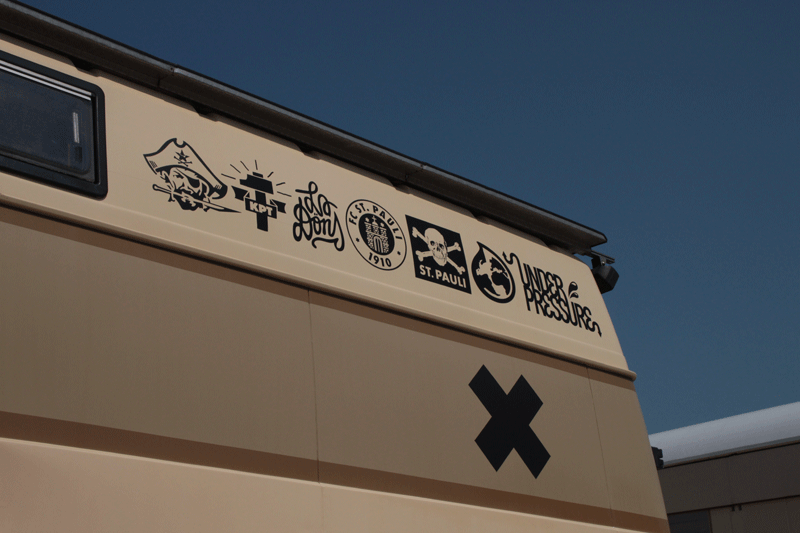 03.07.2013
I started from Hamburg with my journey. The "masterpaln" is, to travel with my VW LT 4x4, through Poland, Tschechoslowakia, Slowakia, Hungary, Slowenien, Croatia, Italy, France, Spain and Portogal and maybe Marroko. You will see and read on this side, my last painting, the places where i´d hang out, People and storys i met.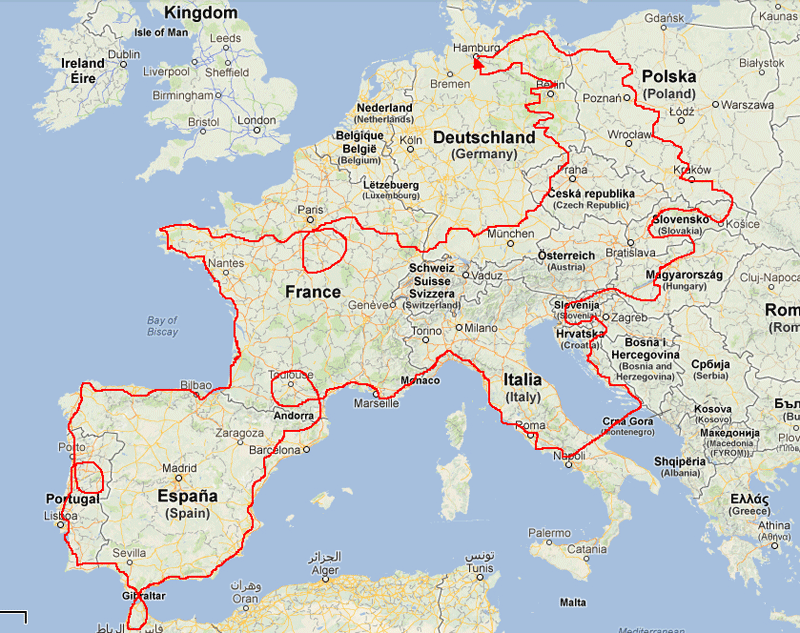 I am proud to be powered and supported by: