Design
04.06. - 07.06.2015
Champions League Finale in Berlin.Barcelona against Juventus ! And the Freaks are there! Image Campaign for HTC Mobilphones.Posted with one of the biggest beamer in the world on walls and buildings in Berlin - at night.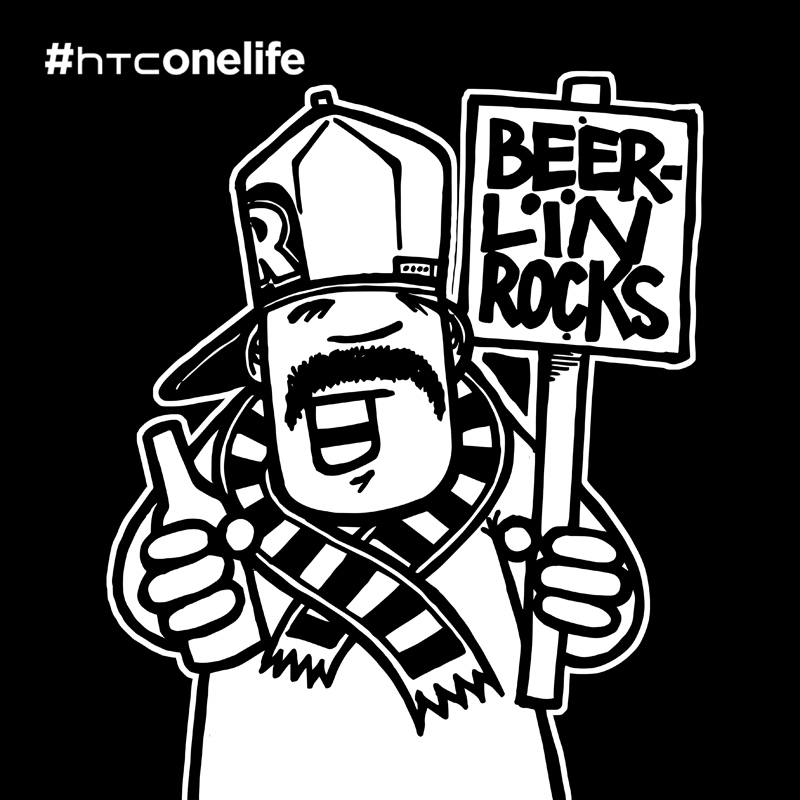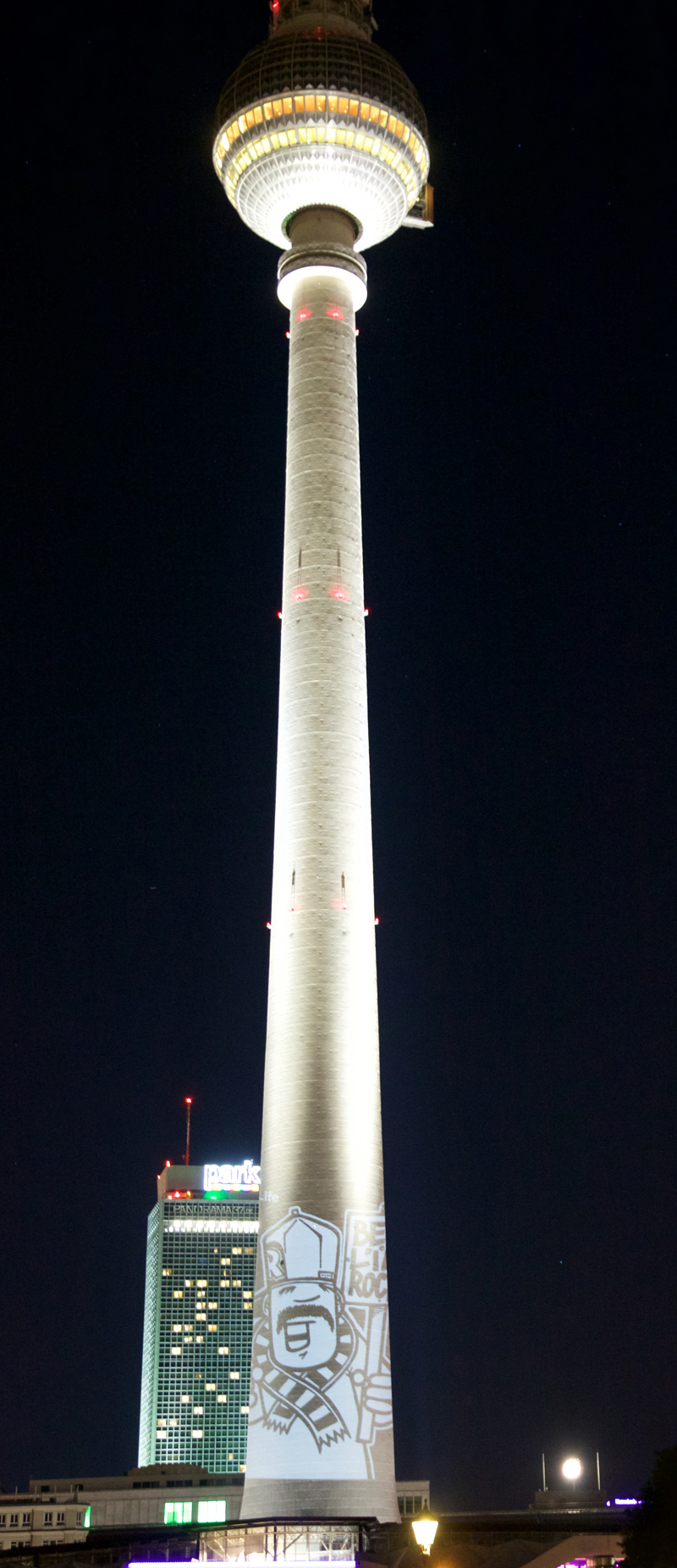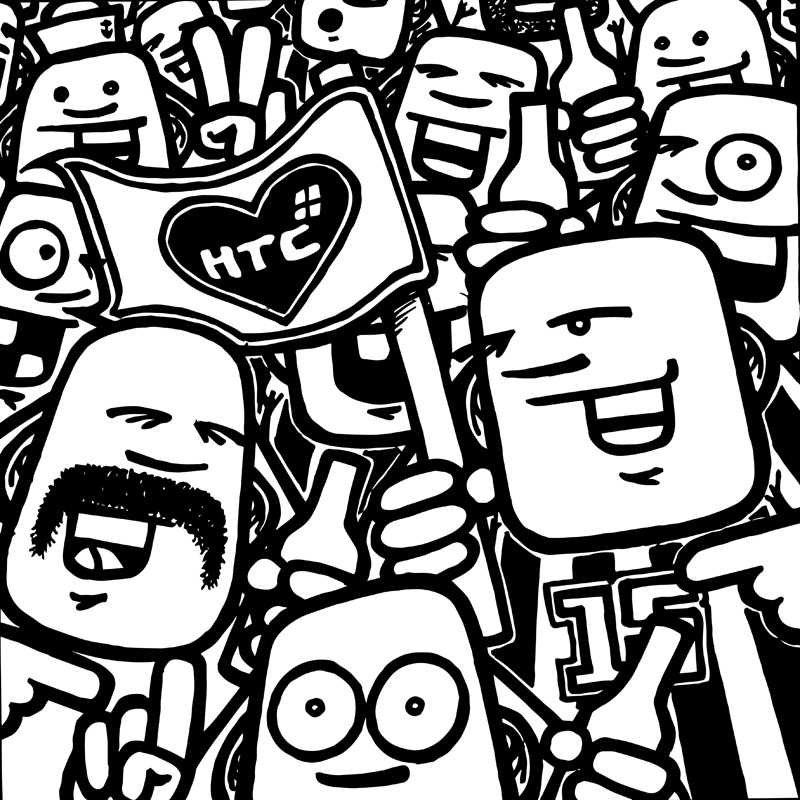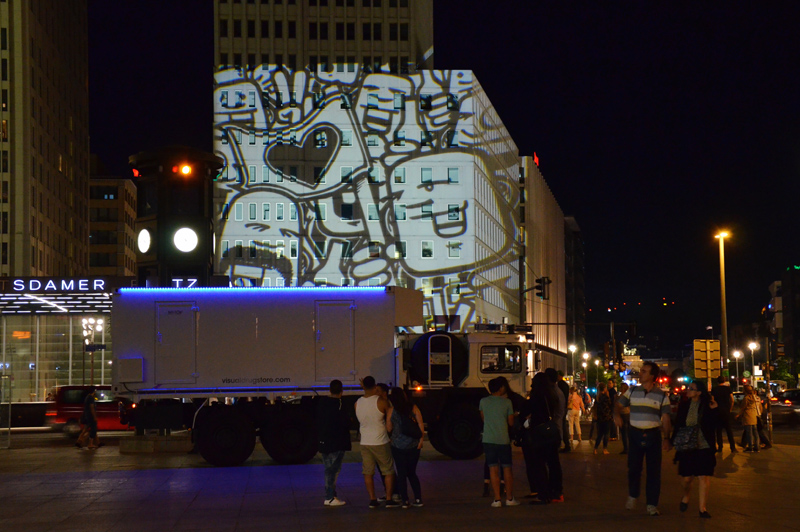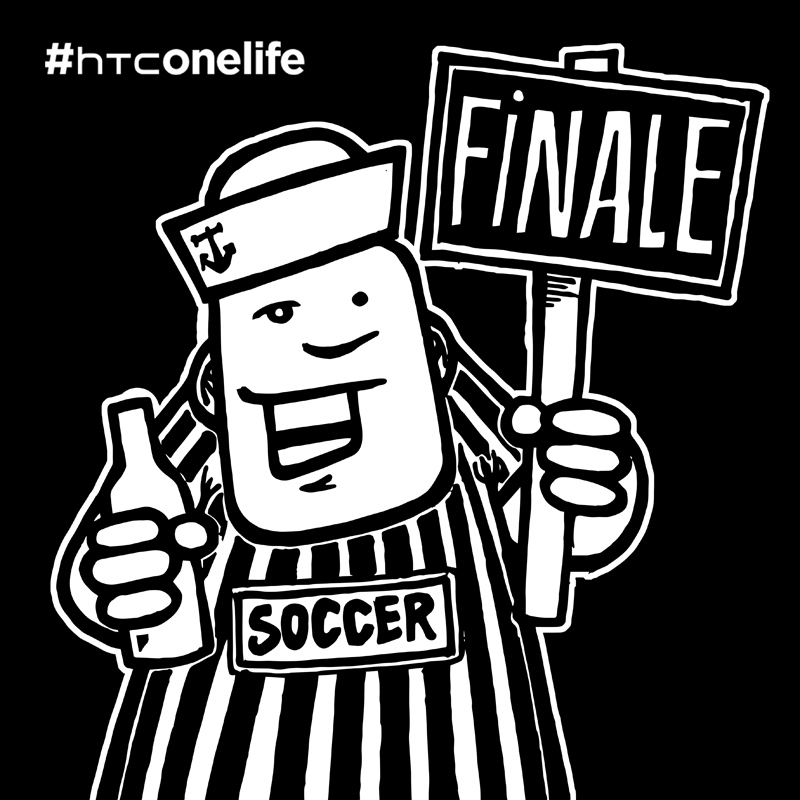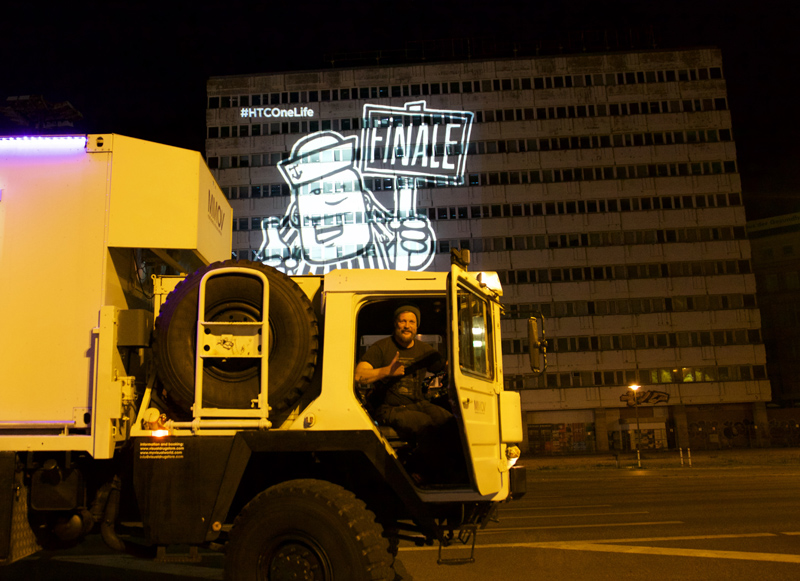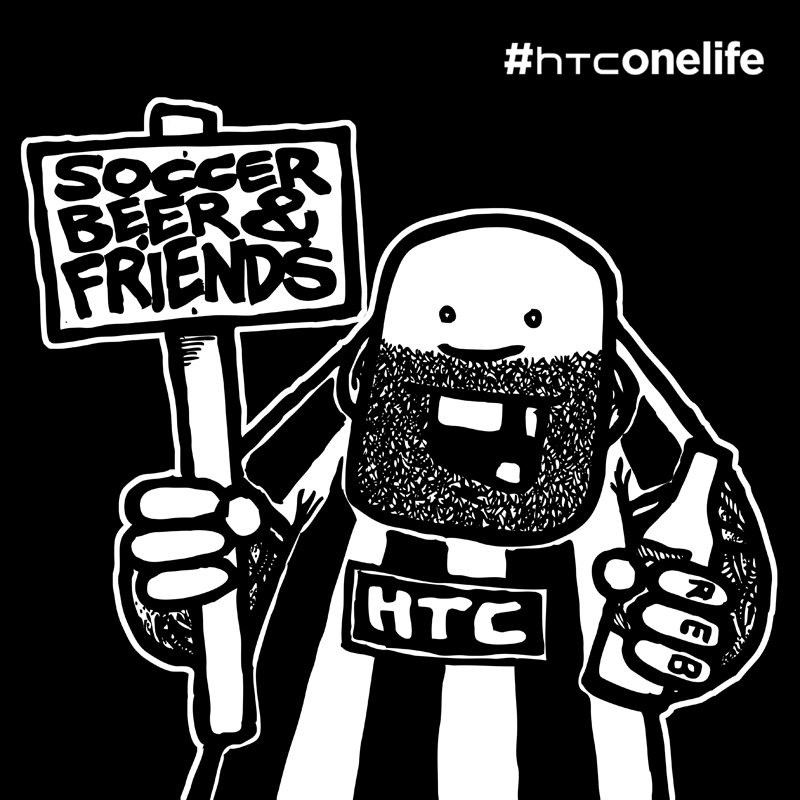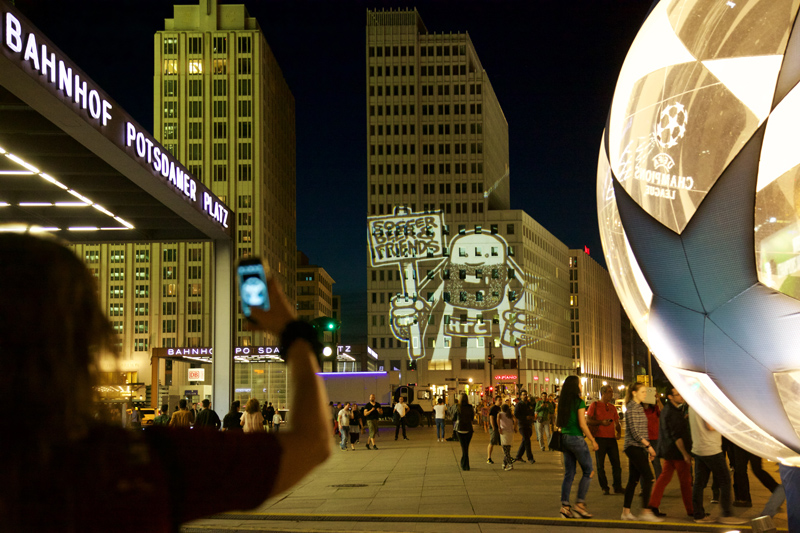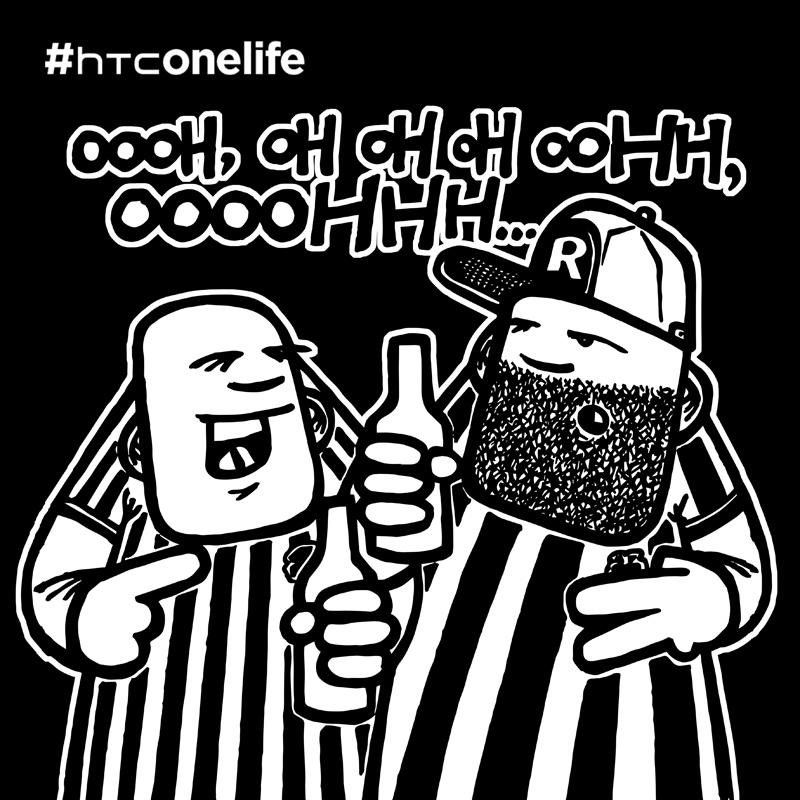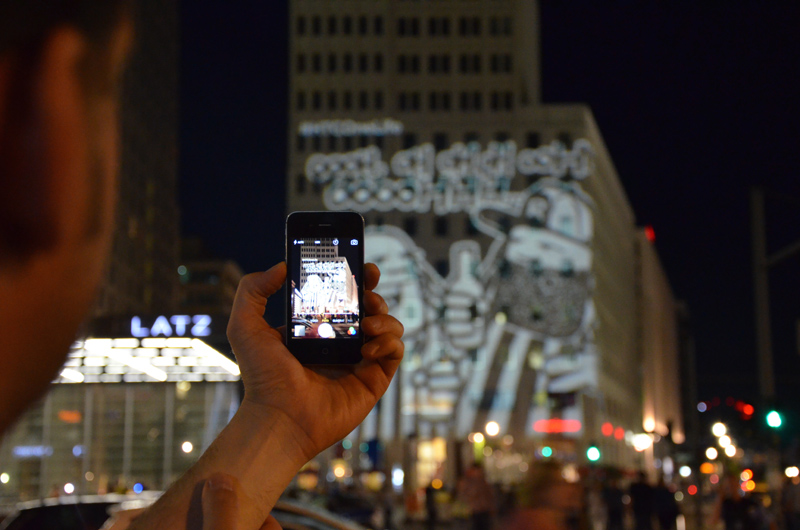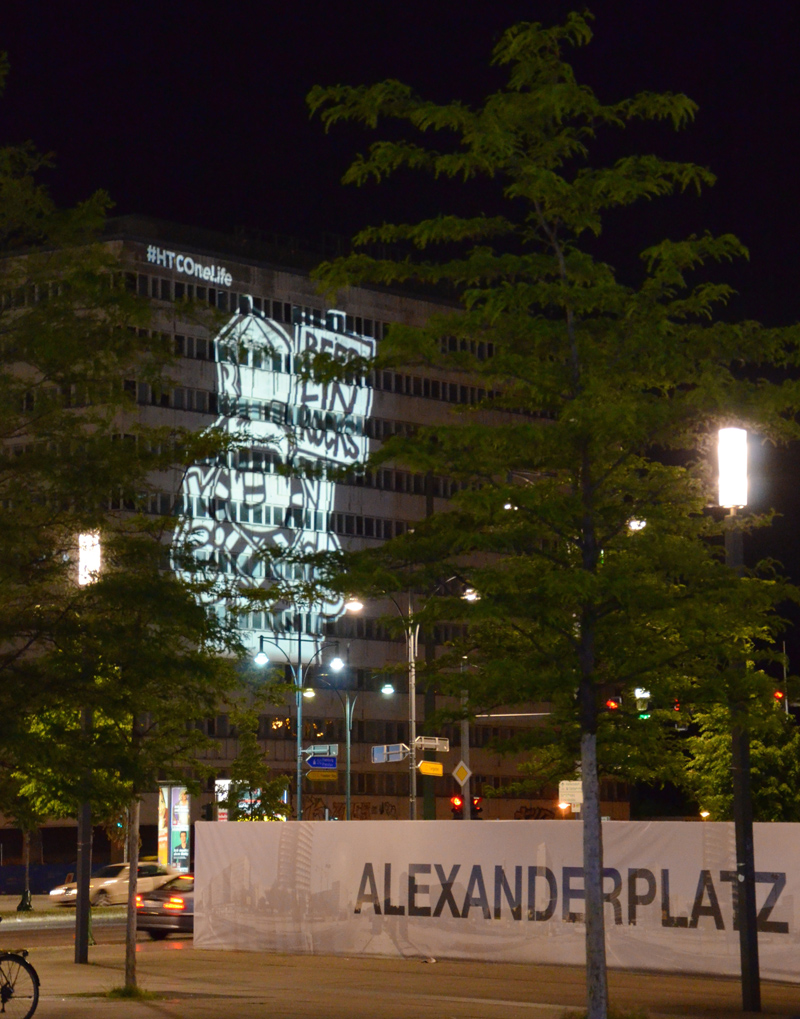 16.11.2012
I finished the Project: "600 Freaks Schränk" (Lackmarker auf Metal) The Schränk selfs, is a product of the Lockengelöts - Design Shop, located in Hamburg.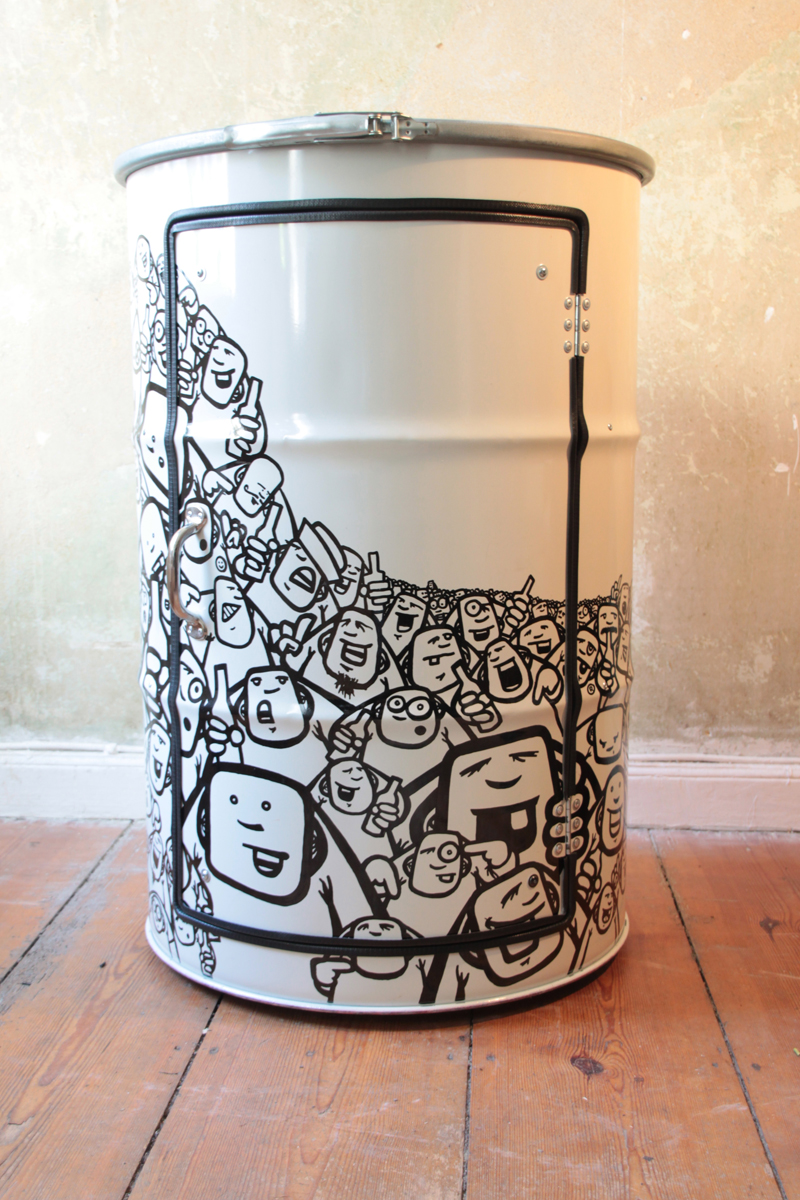 .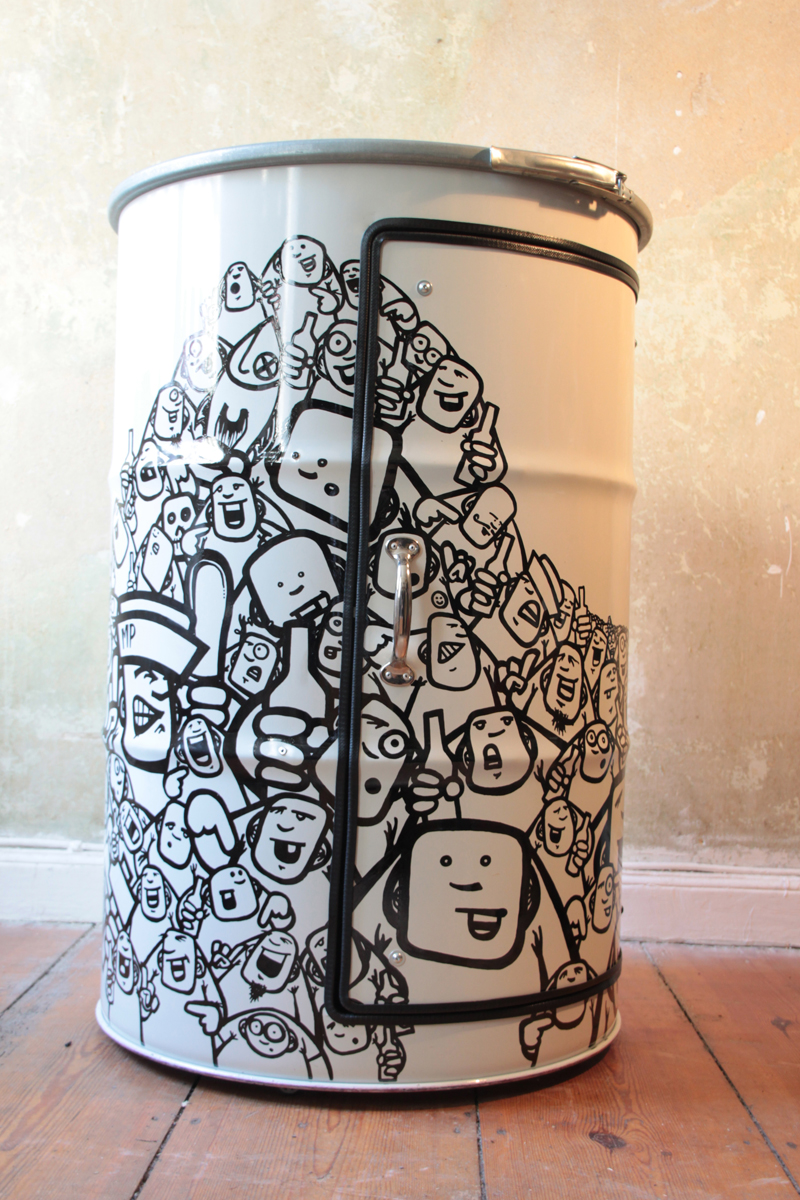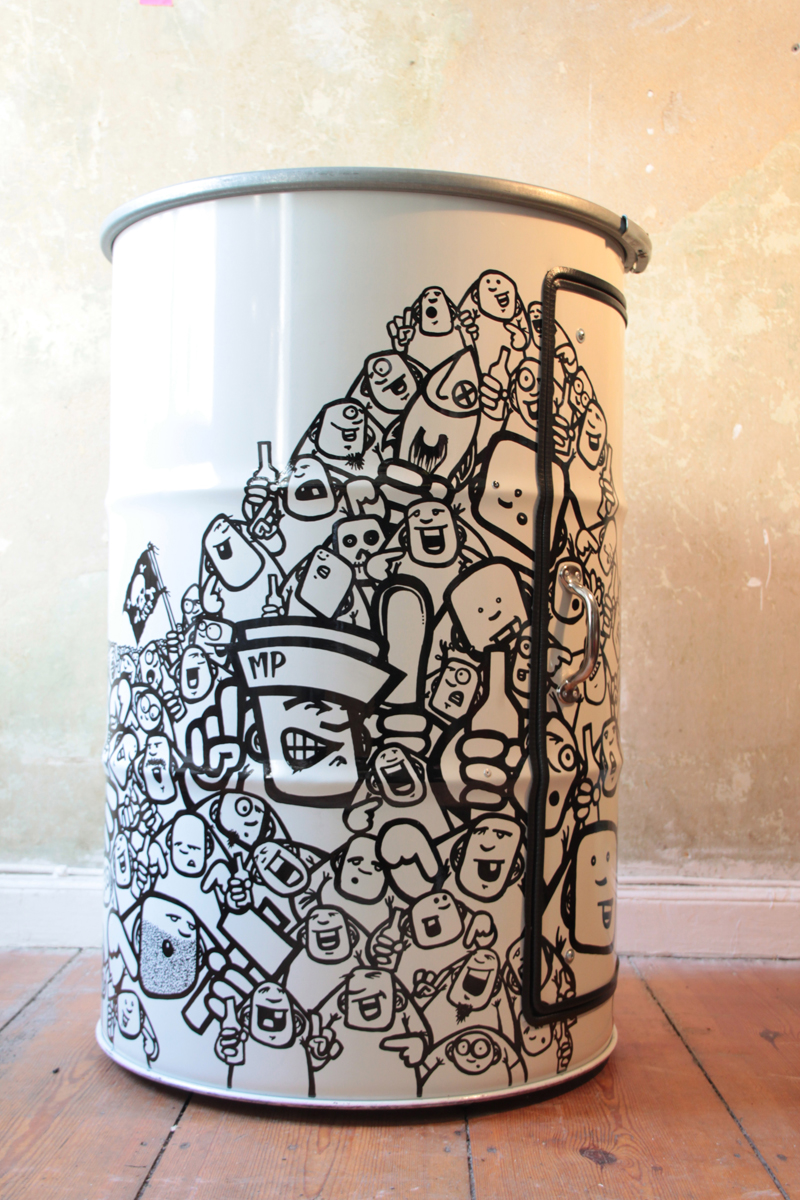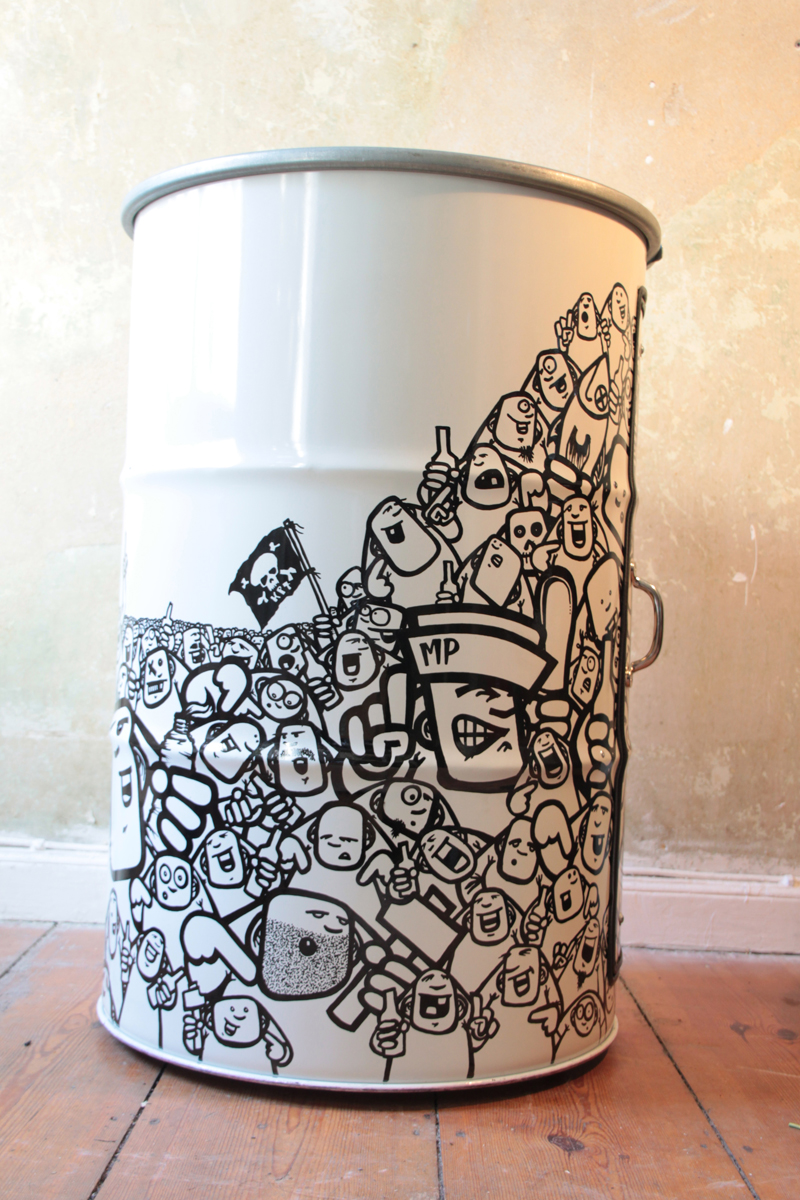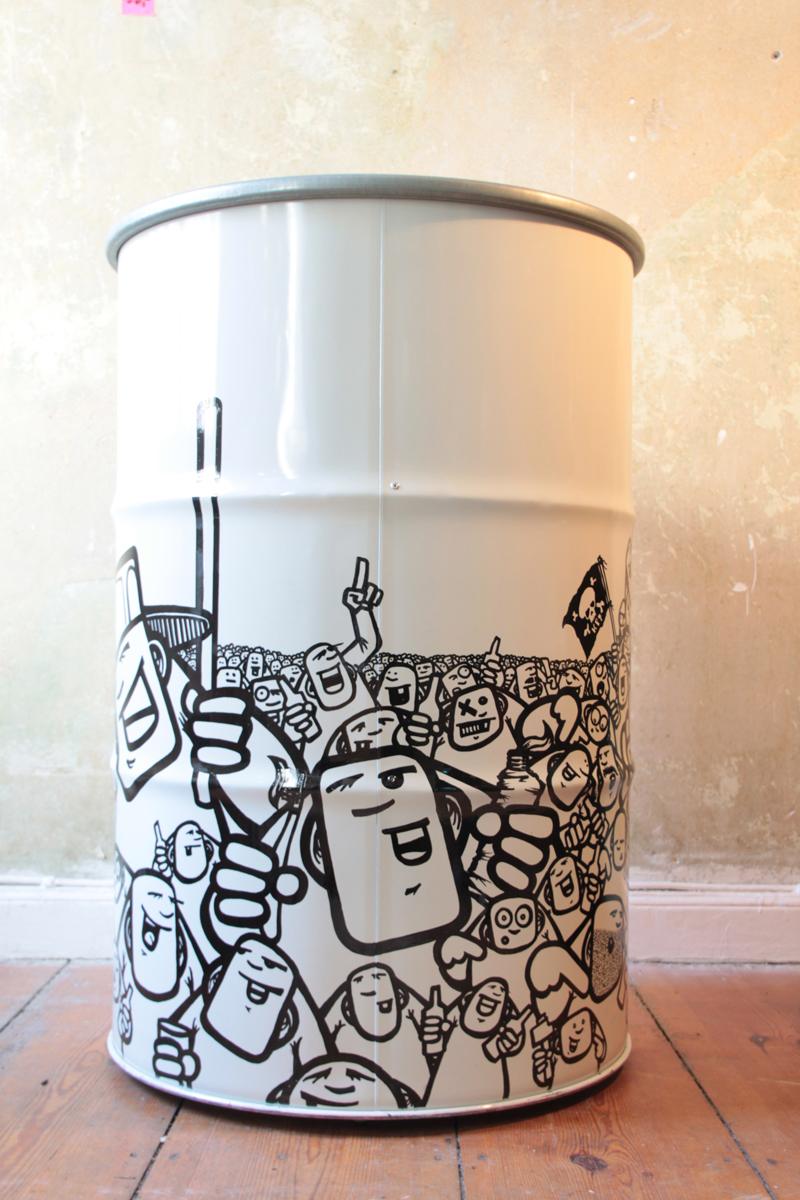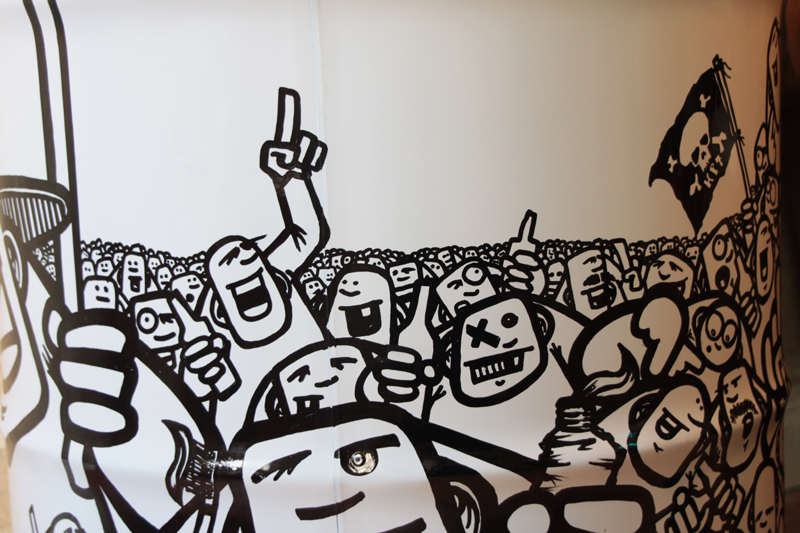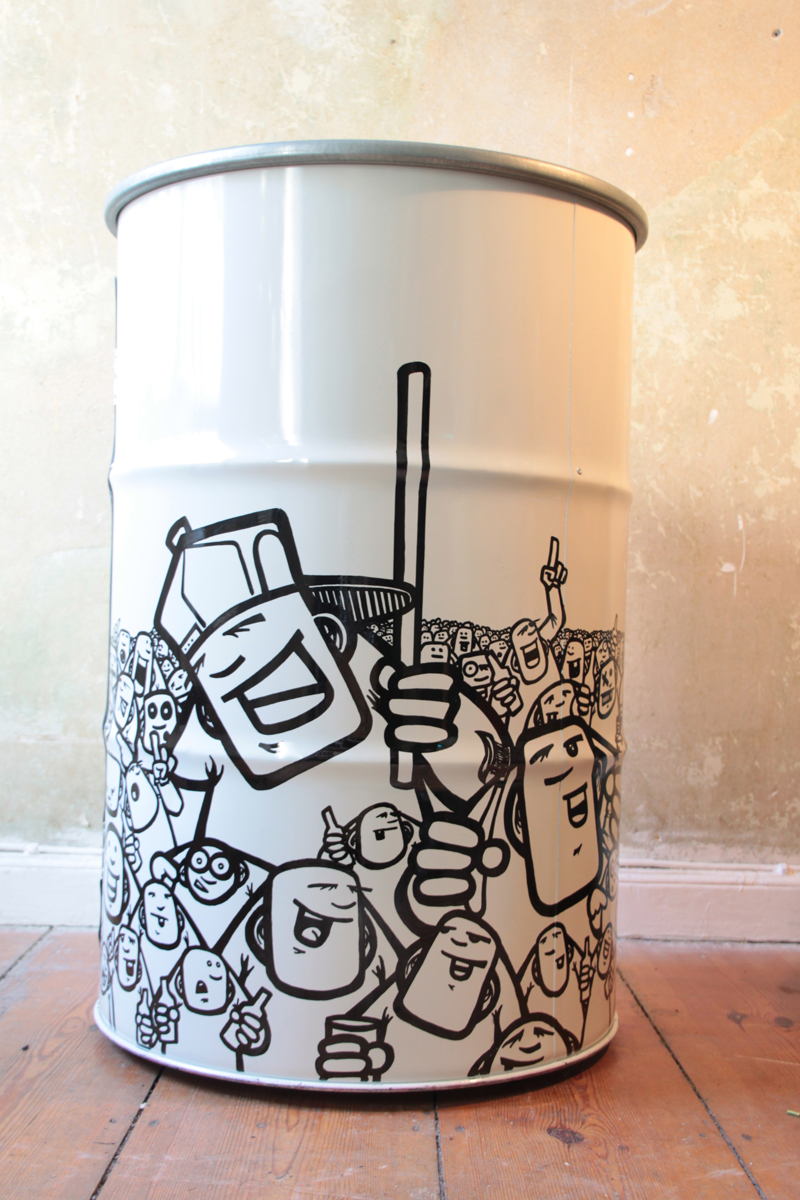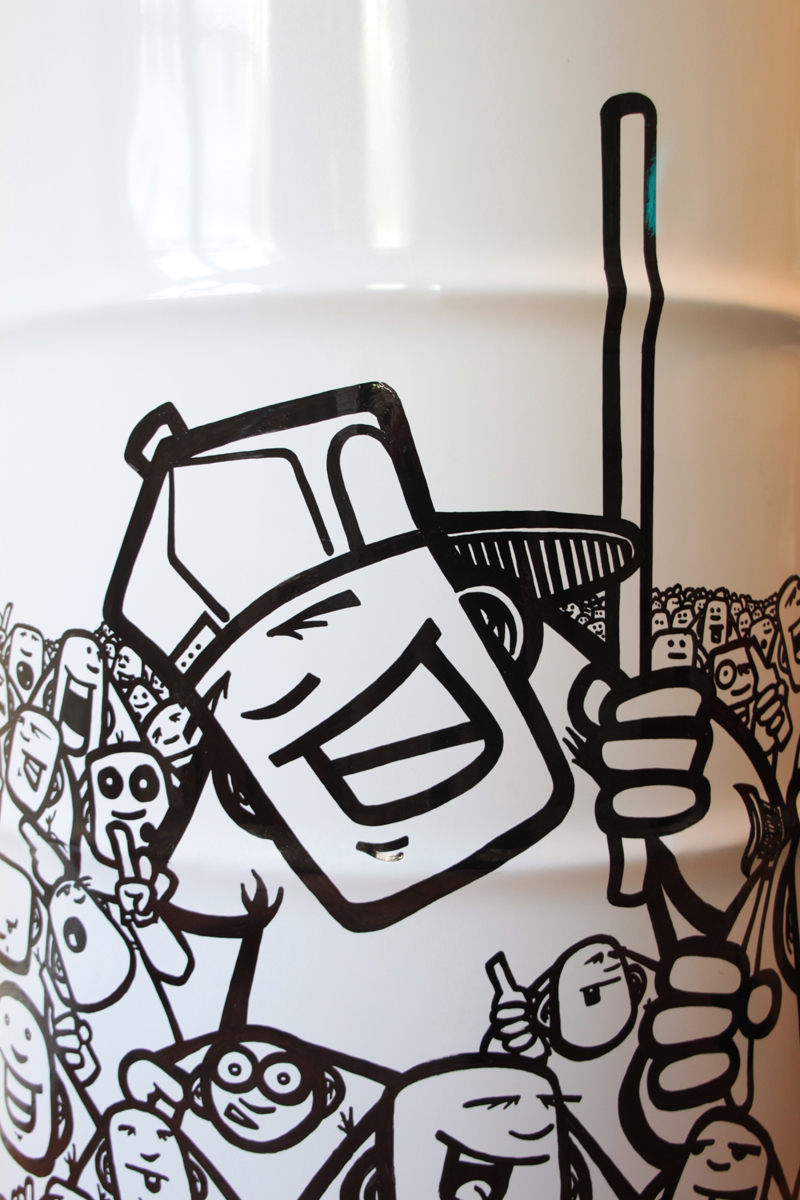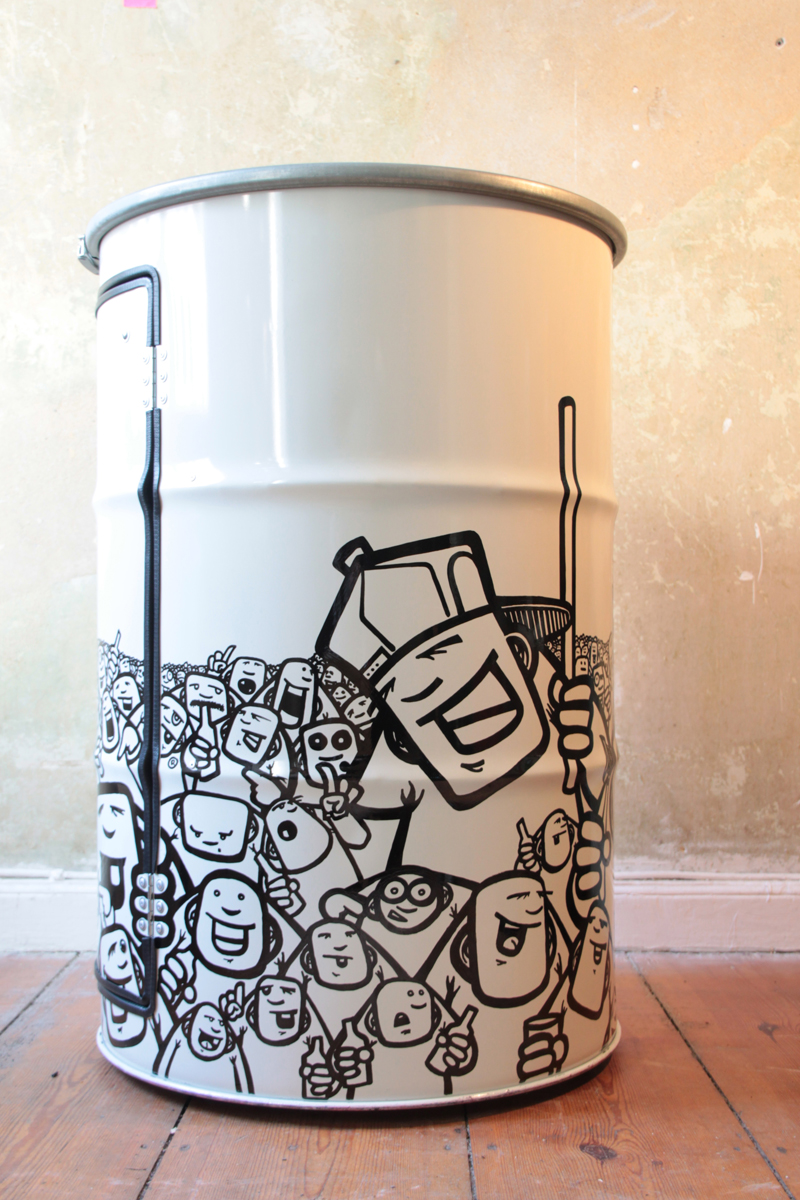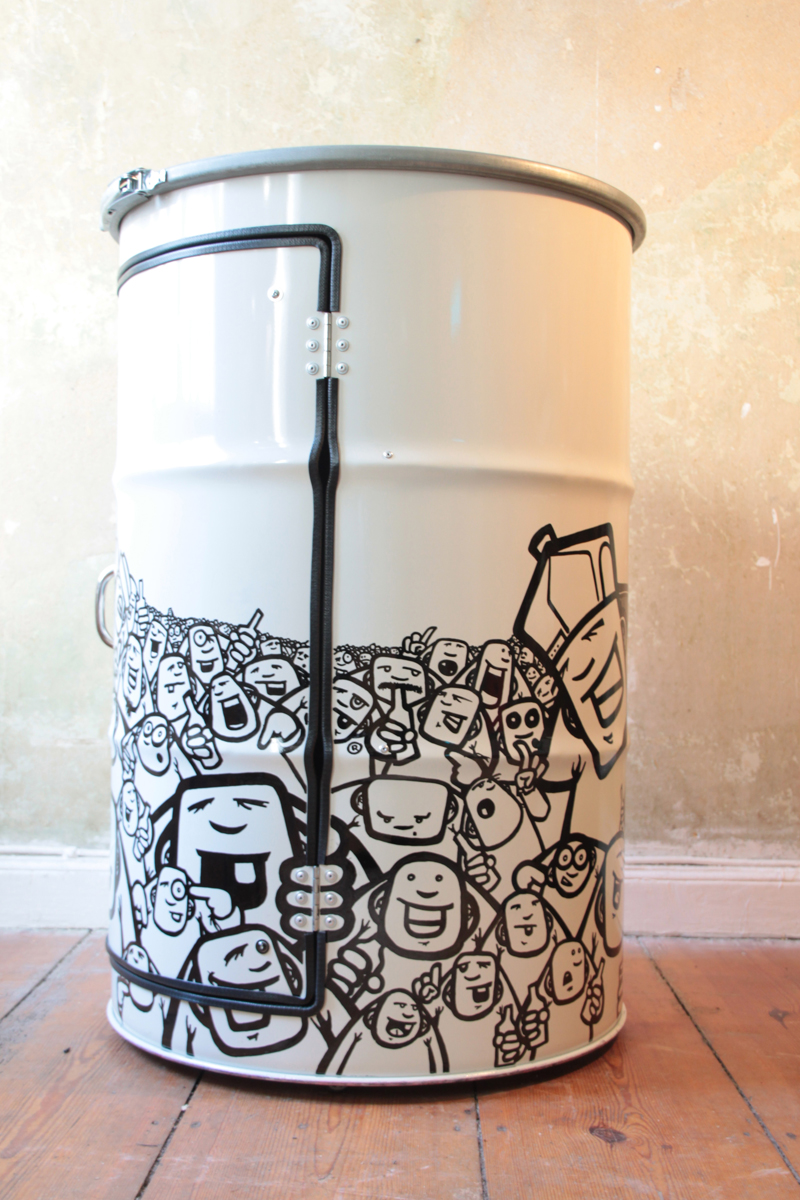 24.08. - 02.09.2012
IBUG in Glauchau in east Germany. The Ibug family comes together - again. This time we paint a old slaughterhouse - and we had special Ibug-Rebelzer-Beer! The special guests and friends are: Chromeo, Flamat, Help, Hifi, Loomit, Tasso, Gebrüder Onkel, Marx, Threehouse, Royal TS, Zone56 and a lot of other really cool artists: big respect to you all - and thanks for the nice time with you!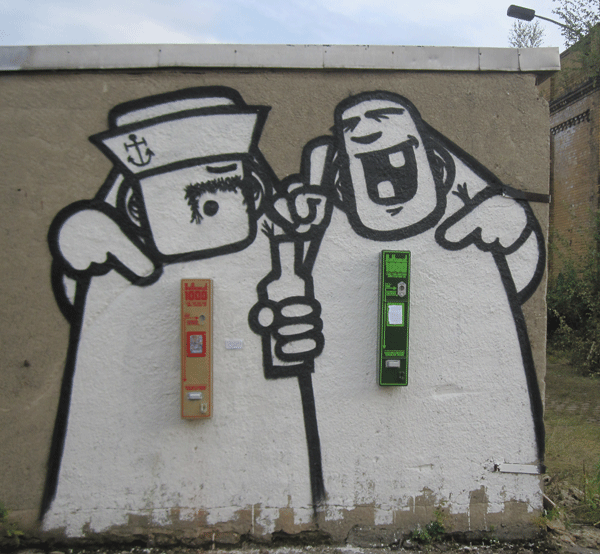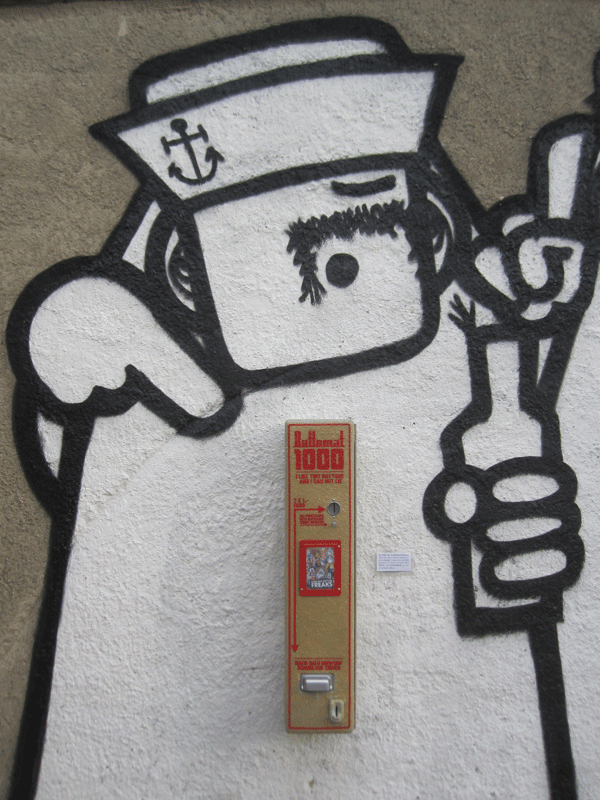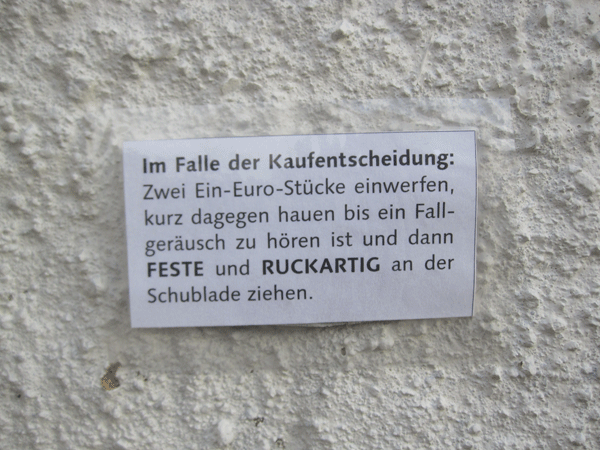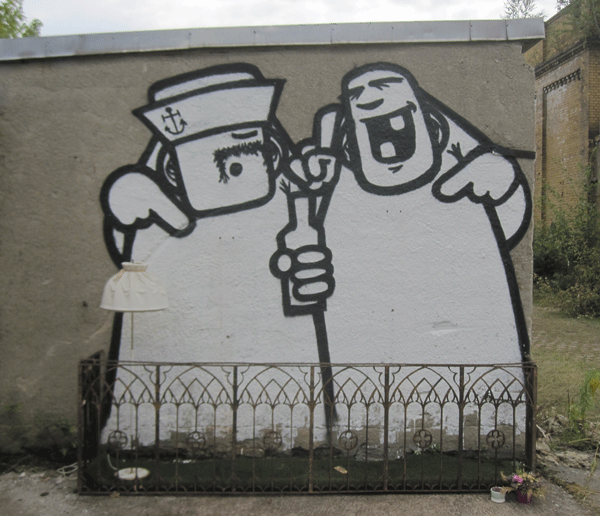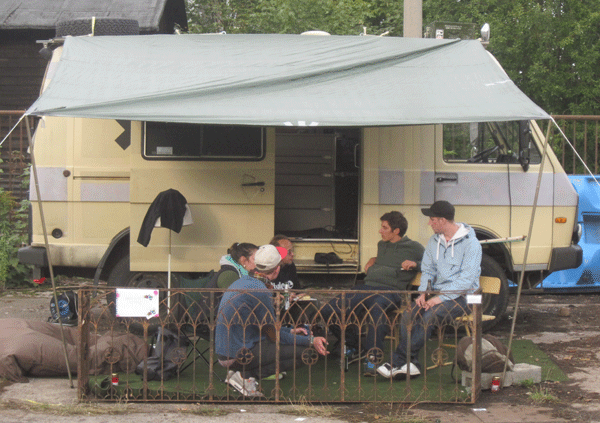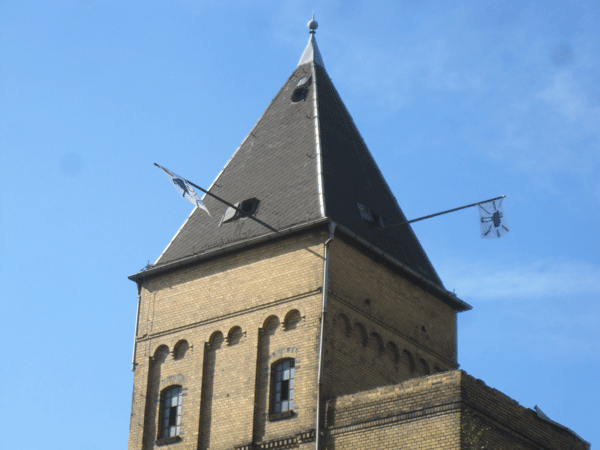 07.05.2012 - 11.05.2012
A new wall design in Hamburg in the Mathildenstrasse 7 at the Karoviertel. A colourful cooperation of Holzweg and Rebelzer. Check: www.holzweg.tk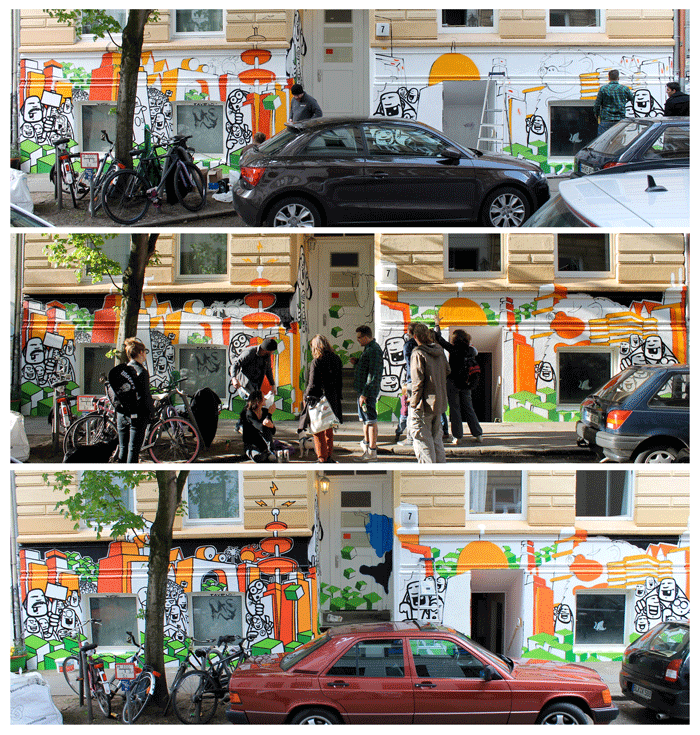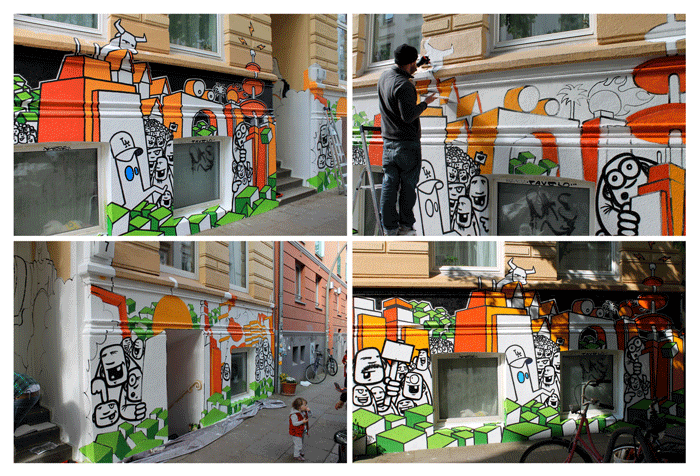 12.09.2011 - 18.09.2011
The biggest Double Punch Rebelzer Freak until now and still in process. Im painting together with Daddy Cool aka Rocket aka Heiko Zahlmann, the huge wall - 17 x 4 meter - at the Sankt Pauli Football Stadion. The project got realized with one of the best social-projects in town: viva con aqua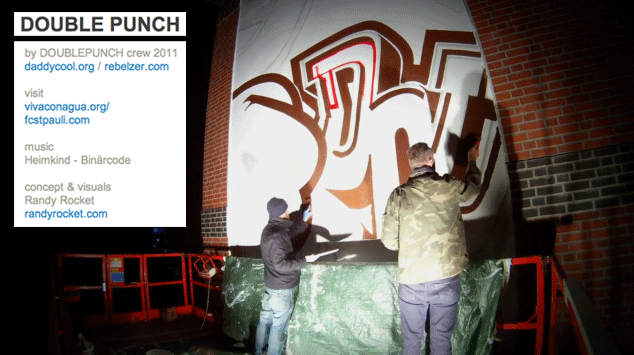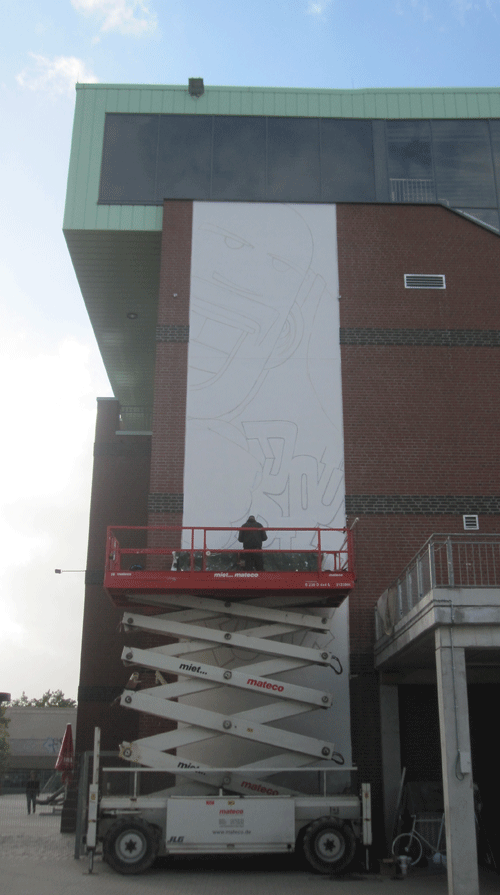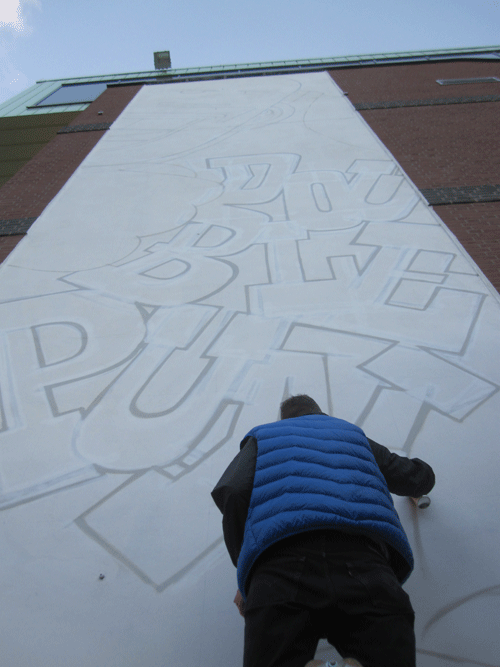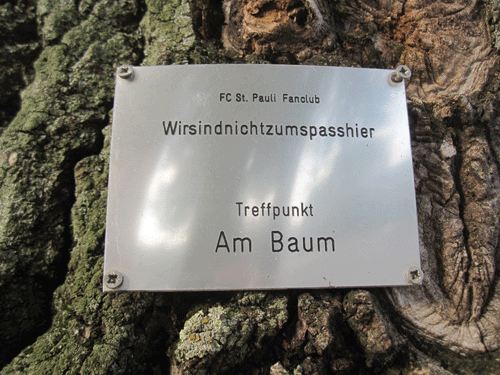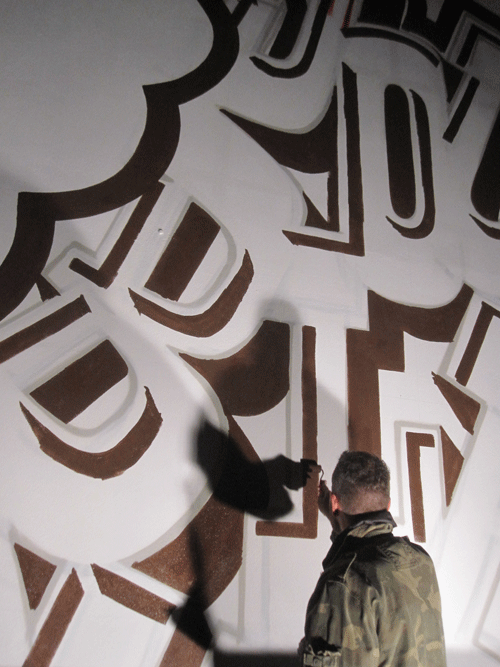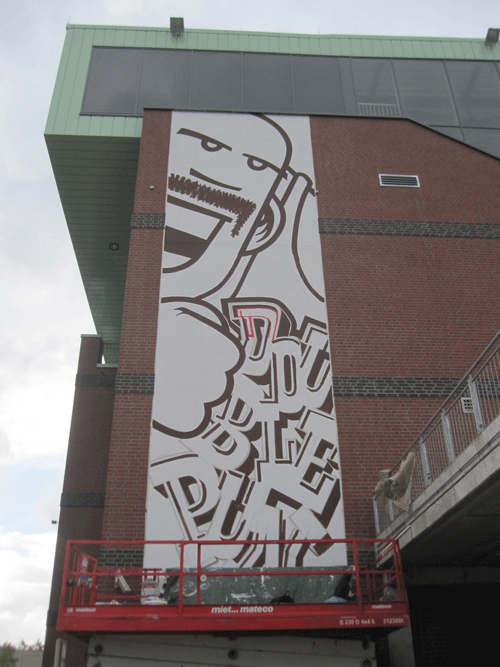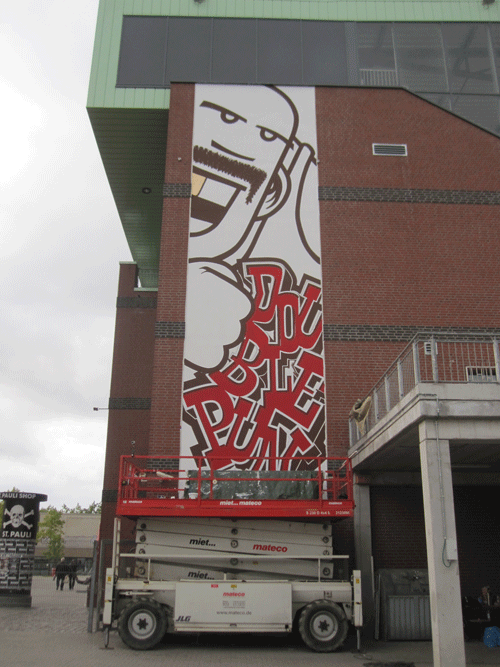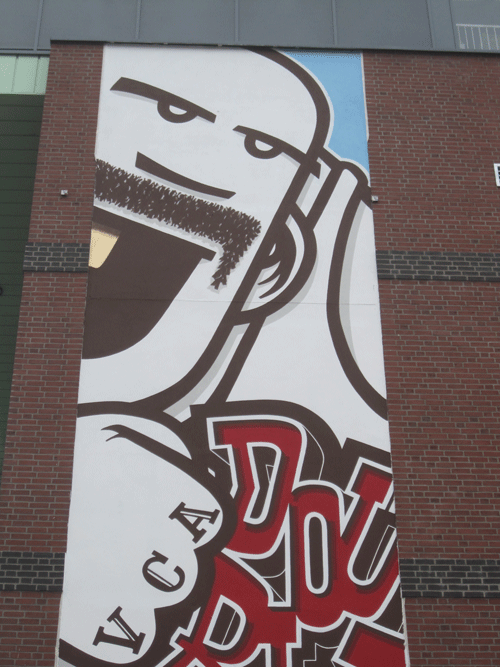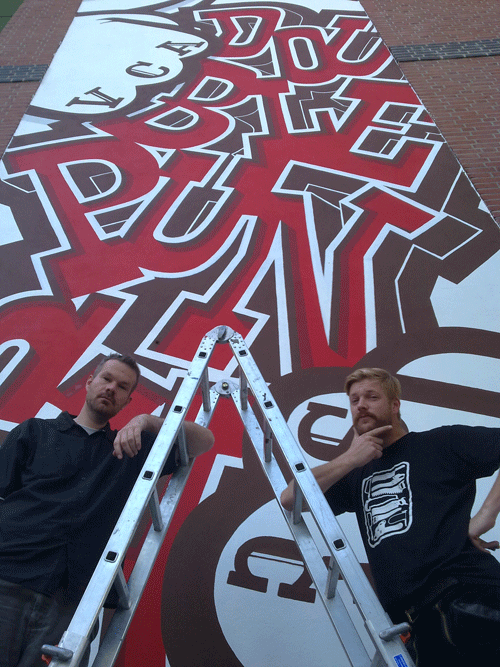 02. - 04.09.2011
Rebelzer is a part of the STAMP Festival in Hamburg Altona. It was a really funny action together with: Remi Rough, Los Piratoz, Daim, Tasek, Heiko Zahlmann and Golden Green.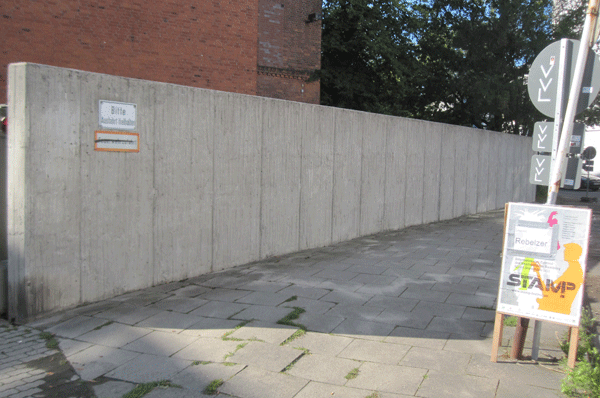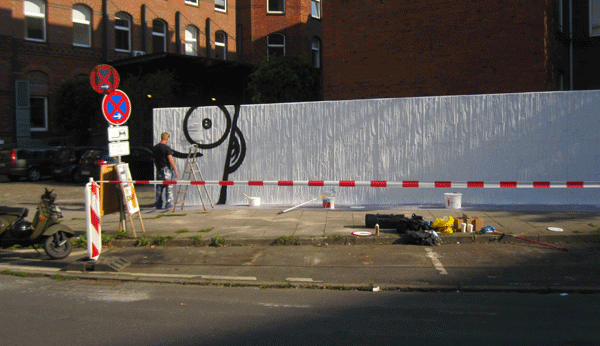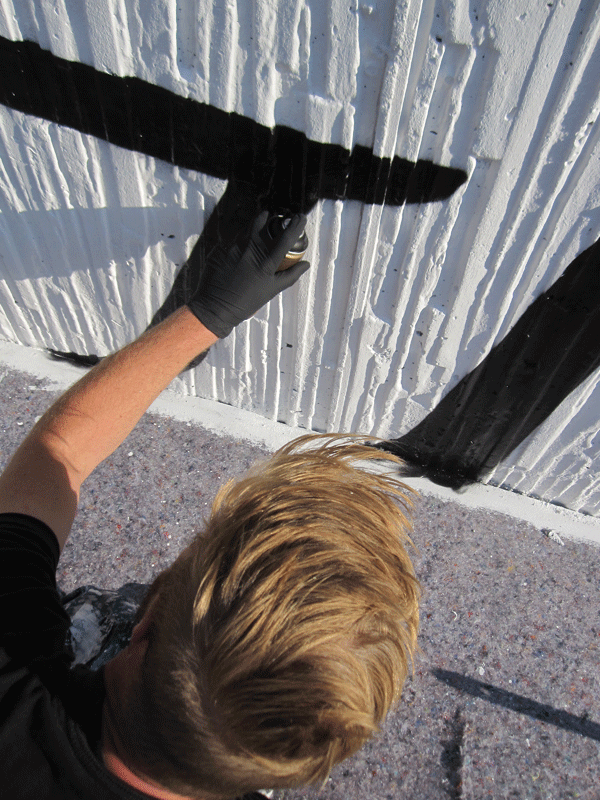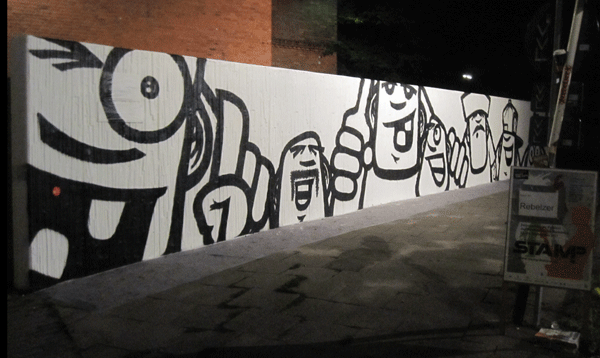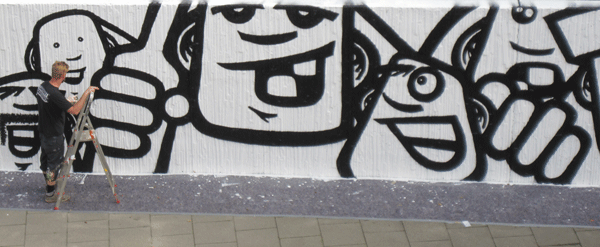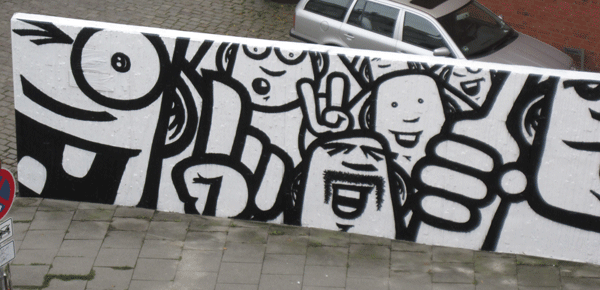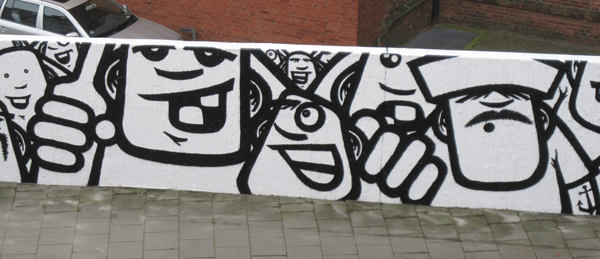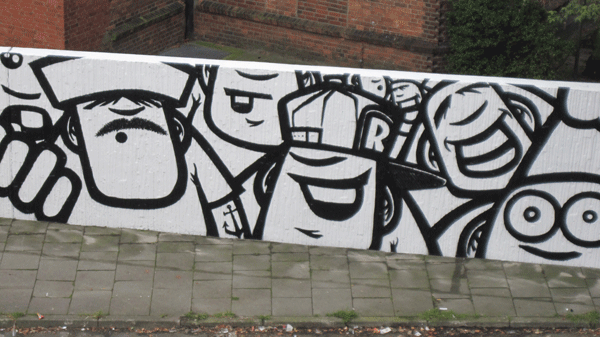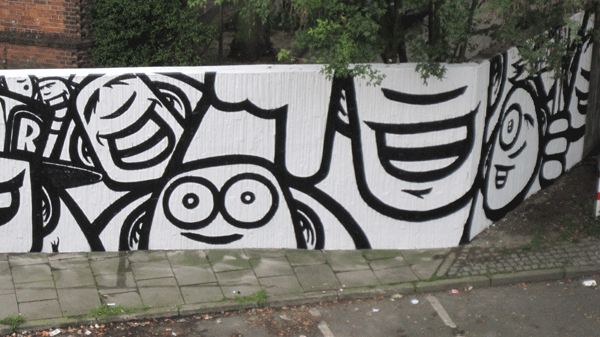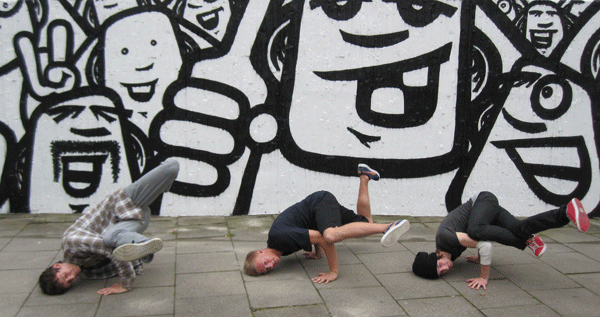 26. - 04.08.2011
Rebelzer is a part of the IBUG Festival, that urban culutre event in Meerane / East Germany. It will be cool to paint among other things together with: Tasso, Simo, Hifi, Zone56, Ruskig, Emilone, Wurstbande, Atem, Flamat, Zebster, Tshunc, Help e.t.c. My basic part and idea was a huge heartbreak freak and a huge Hollywood Swing, builed with old wood and a fire hose. Looks good an is very compfy.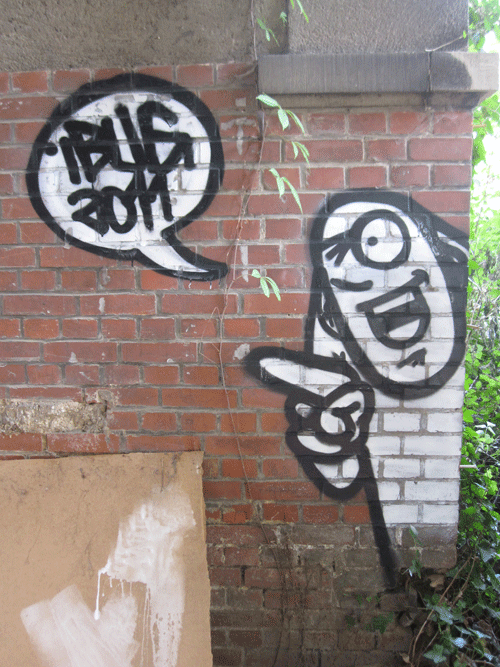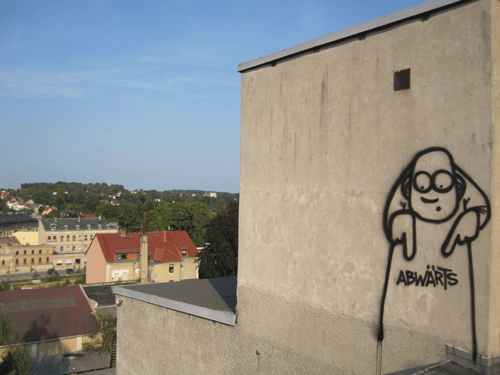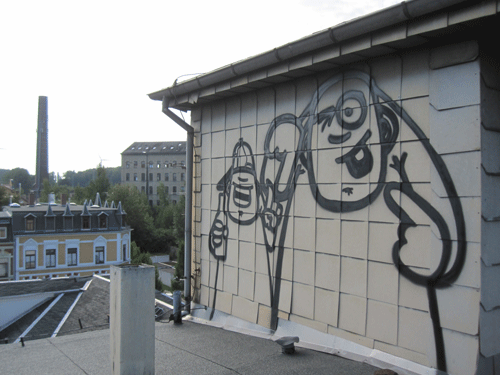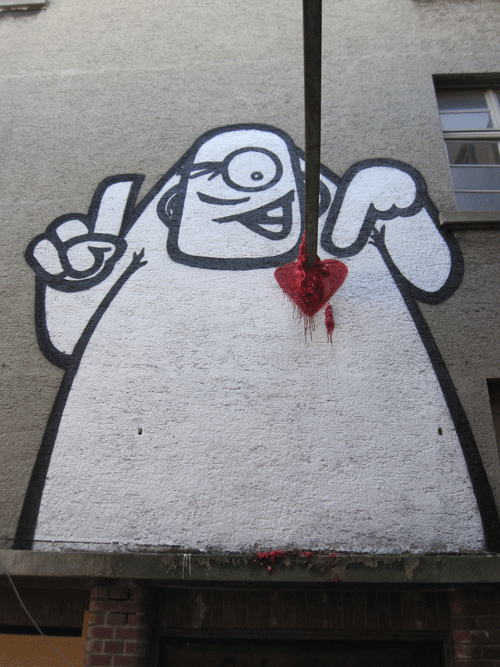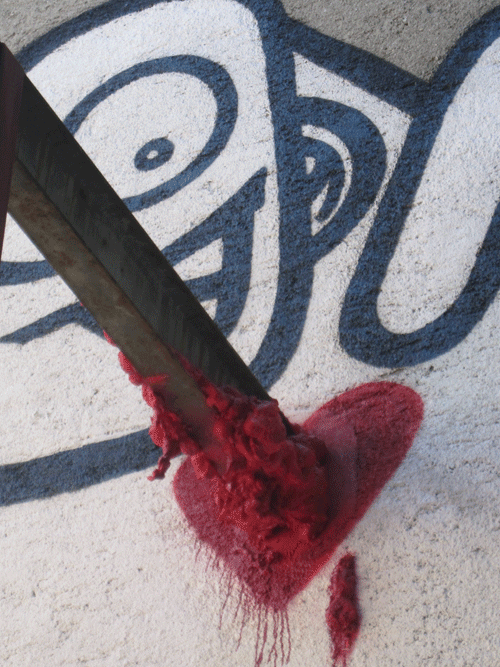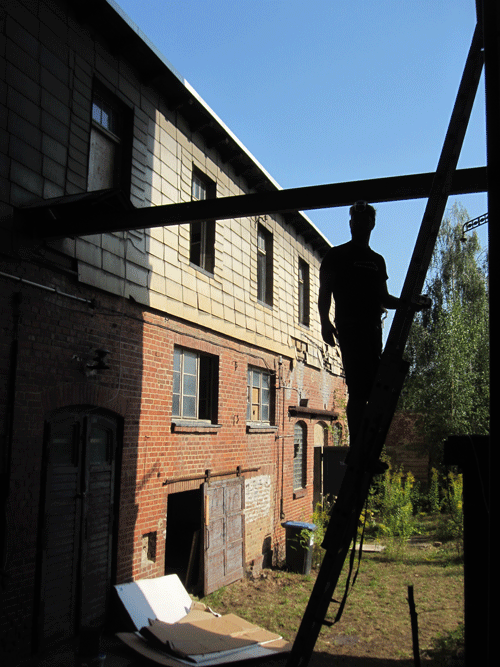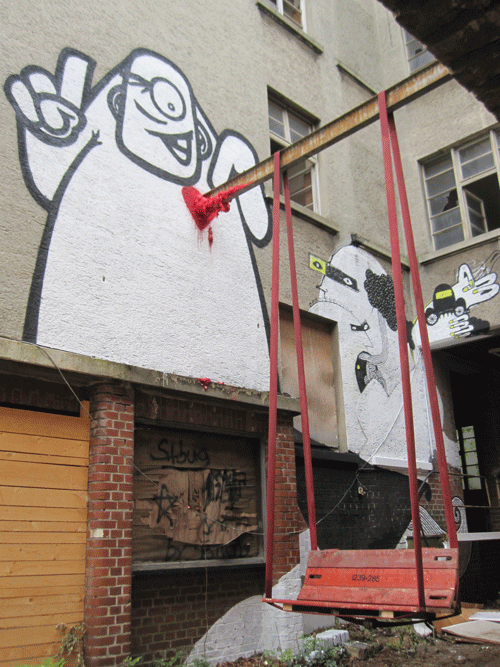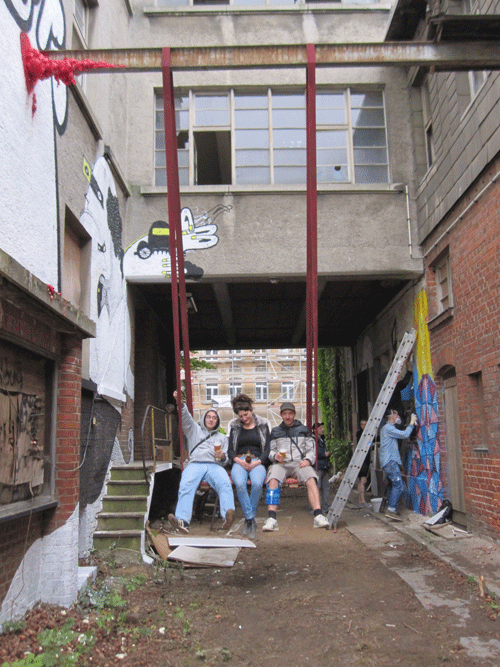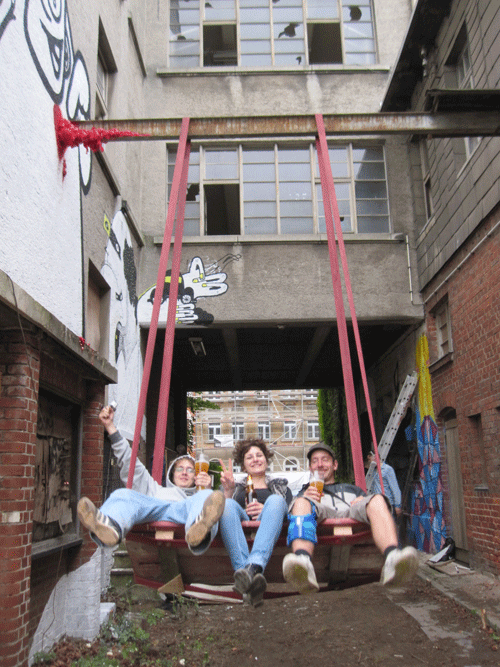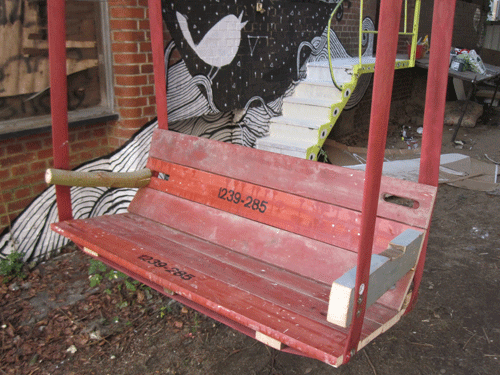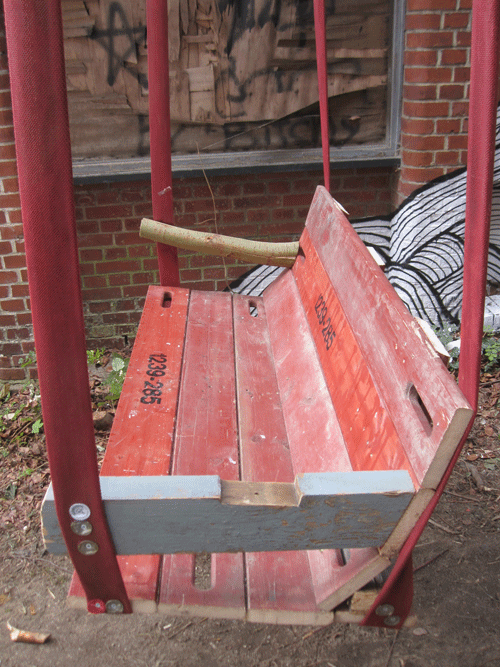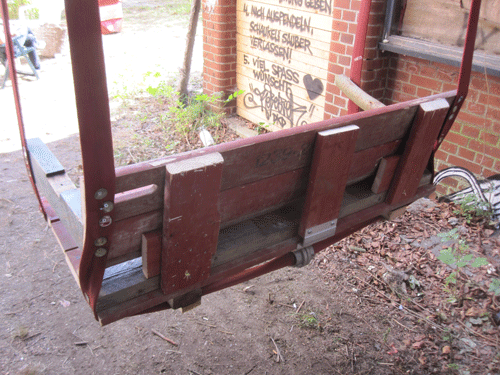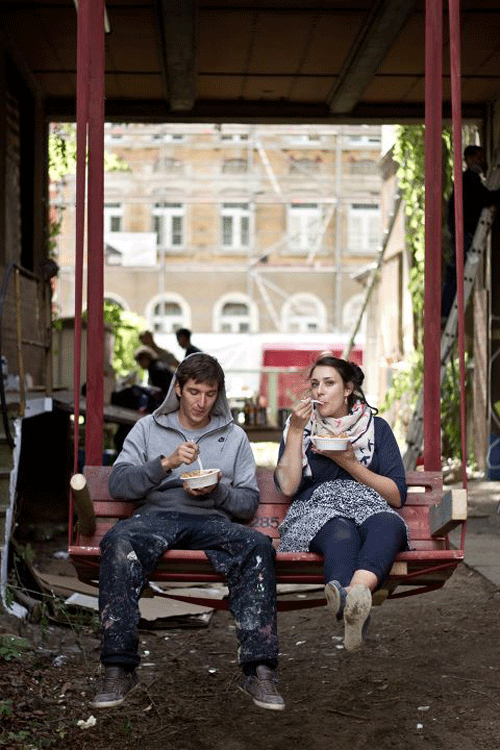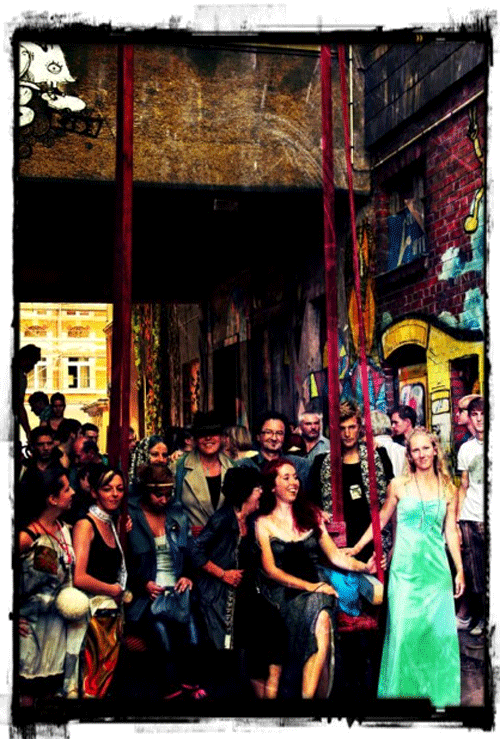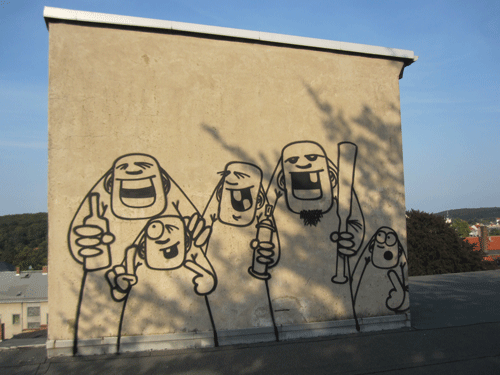 21.06.2011
Fusion Festival in Lärz, East Germany. I builded with Achtern and Benthi "the Wave" for the Salon de Baile Hangar. Its a really nice seat and on every side, 12 people fits very compfy on it.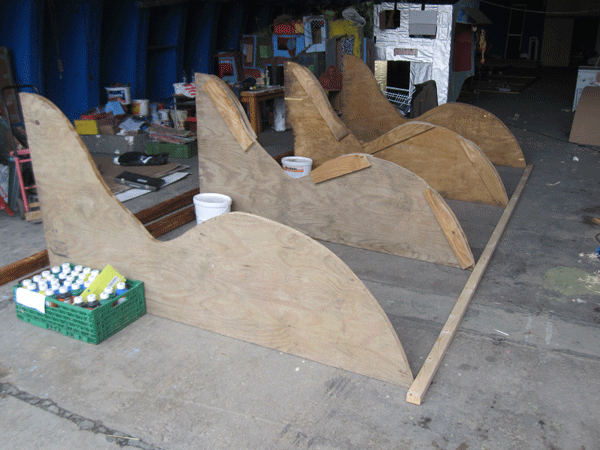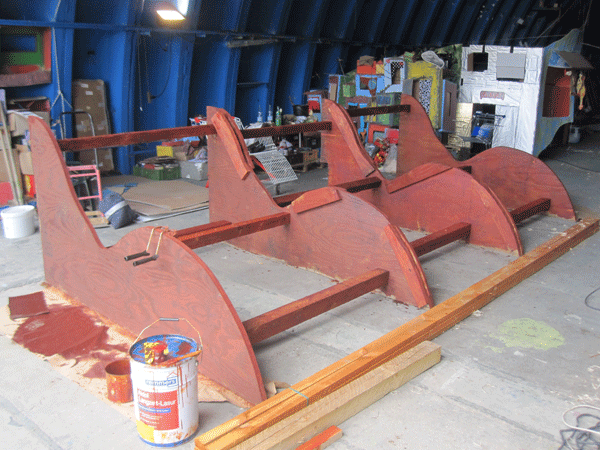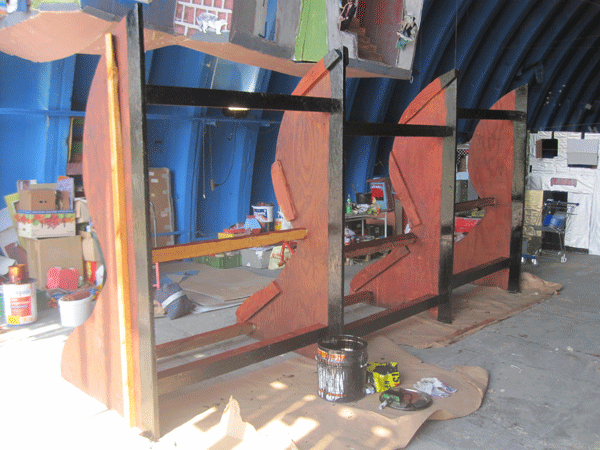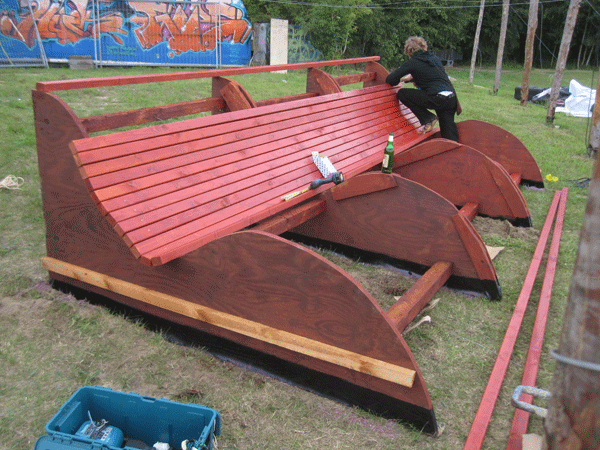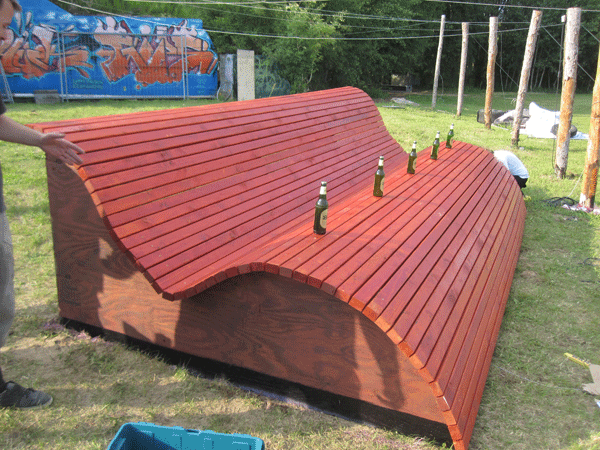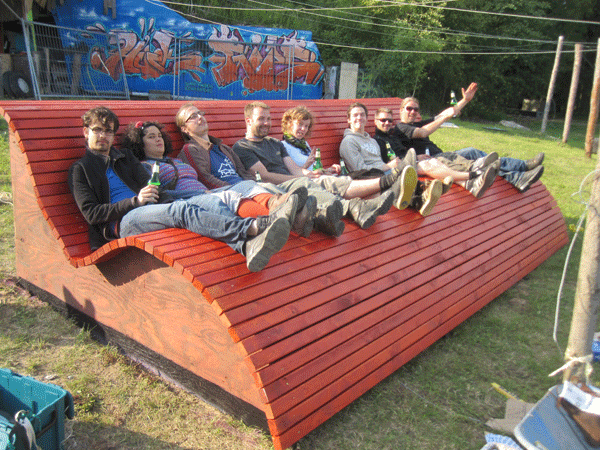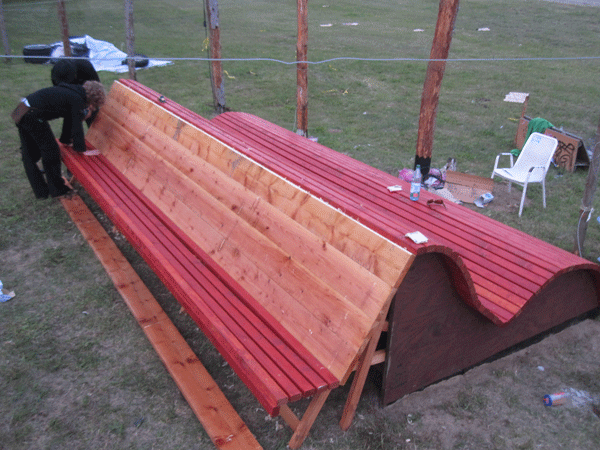 16.06.2011
Rebelzer goes to the Festivals and the Freaks get animated! Ipresent you now the first Freak Advertising Spot for Viva con Agua! To watch the Spot click on the picture.
29.03.2011
A xlarge Rebelzer Freak. Im painted together with Nerd (Low Bros, TPL) a huge wall - 17 x 4 meter - at the Sankt Pauli Football Stadion in Hamburg. The project got realized with one of the best social-projects in town: viva con aqua.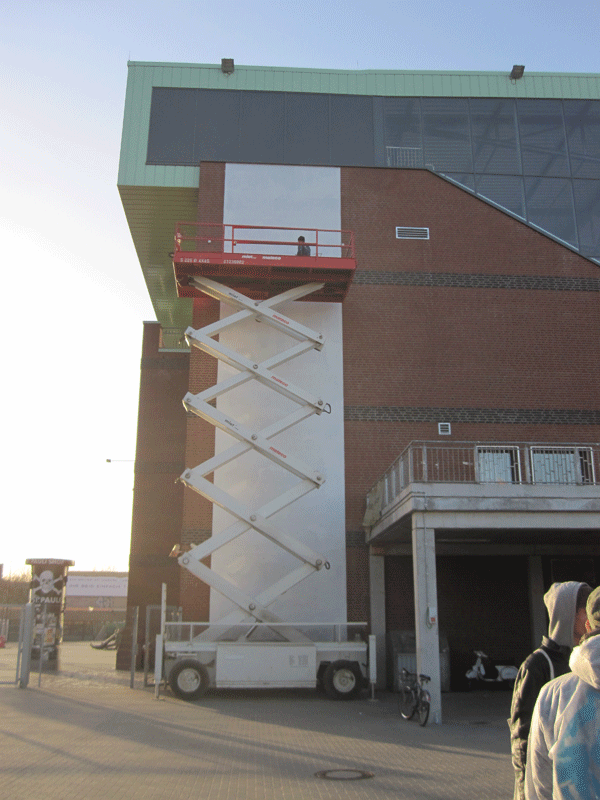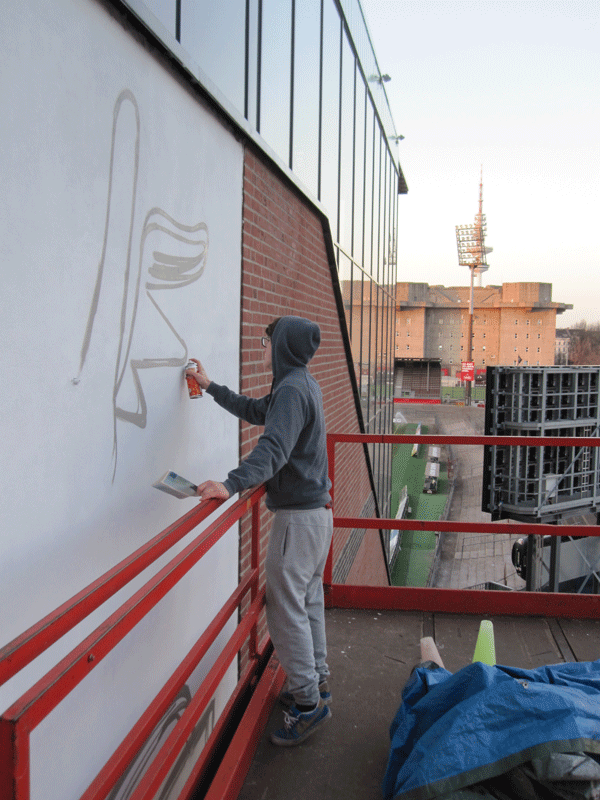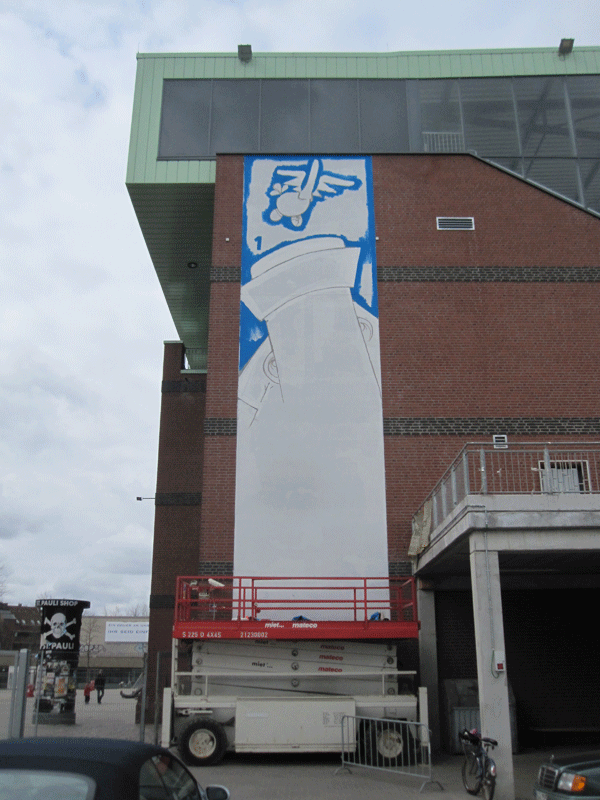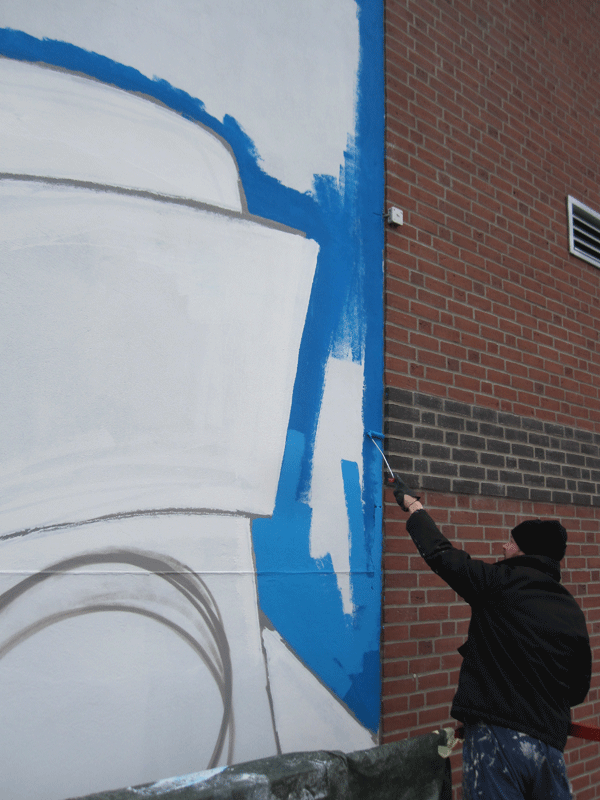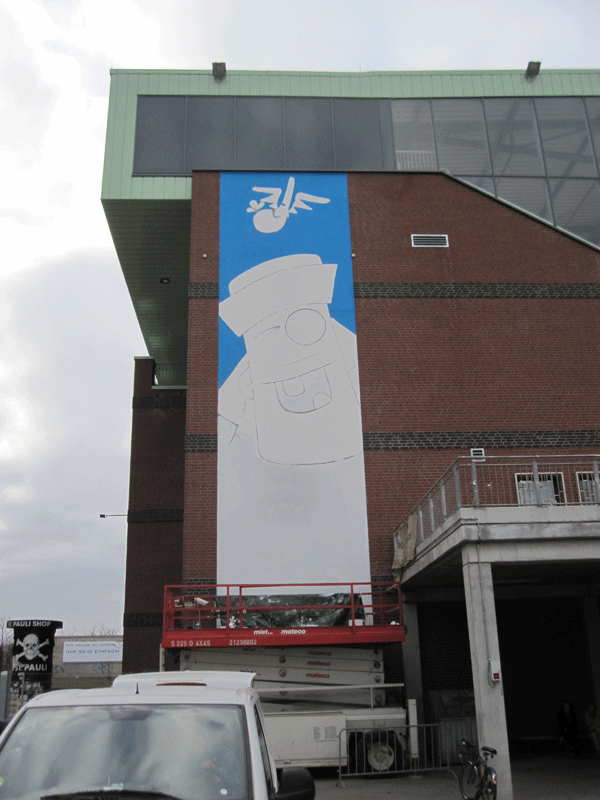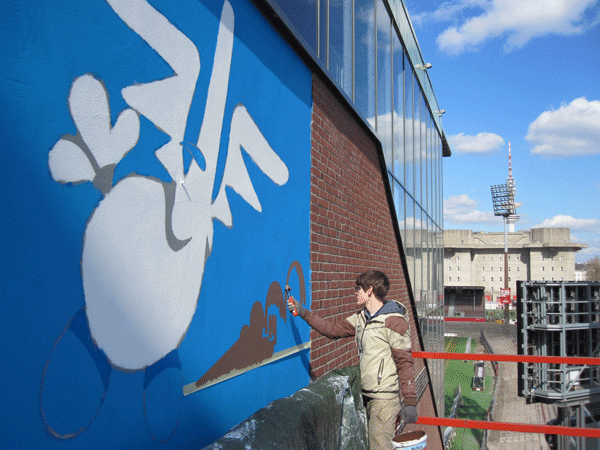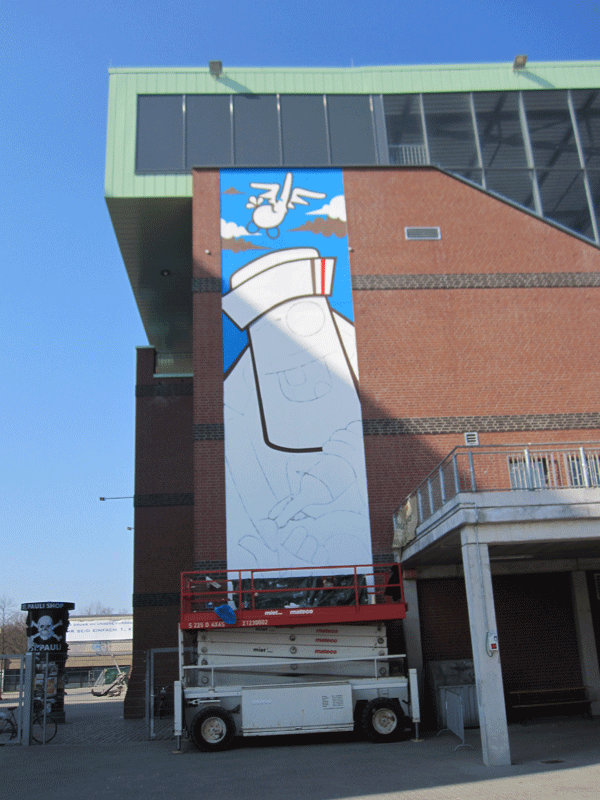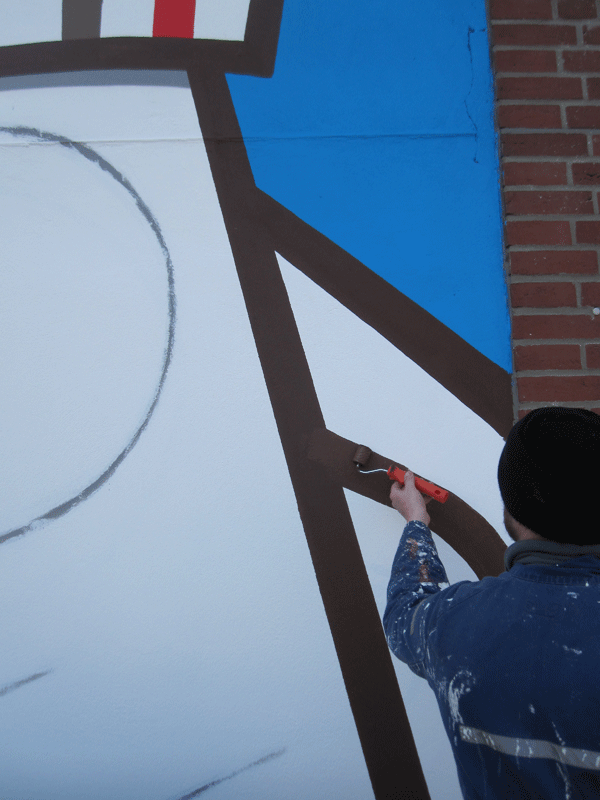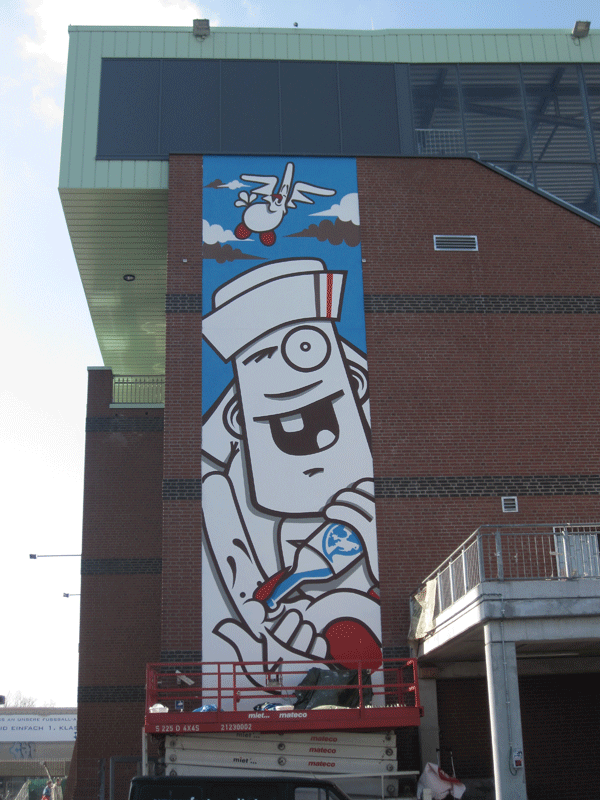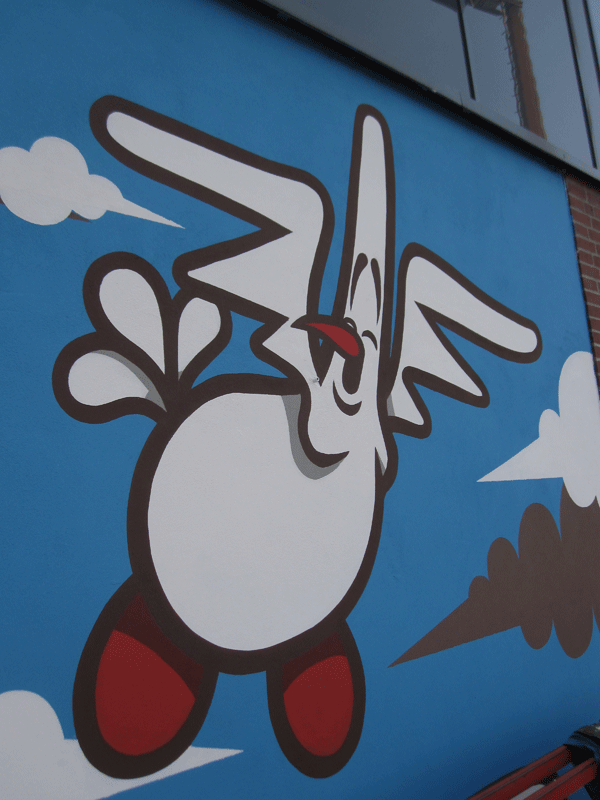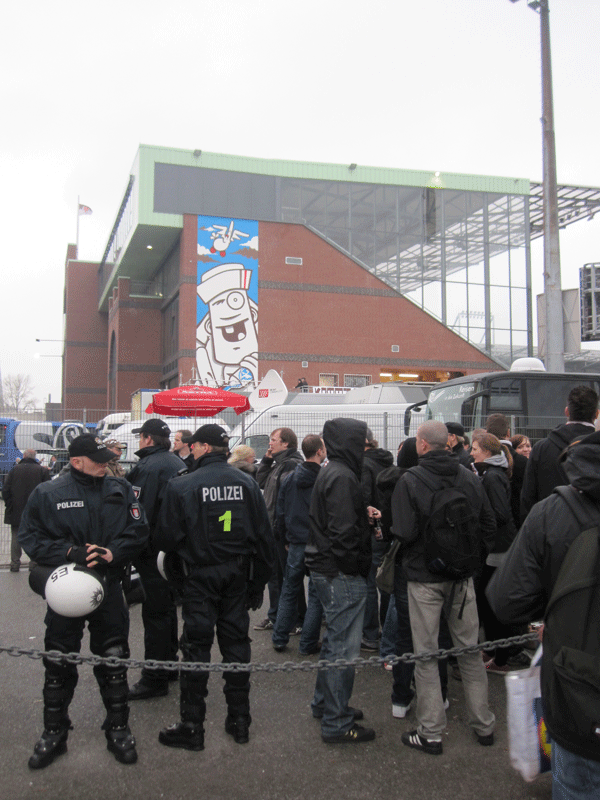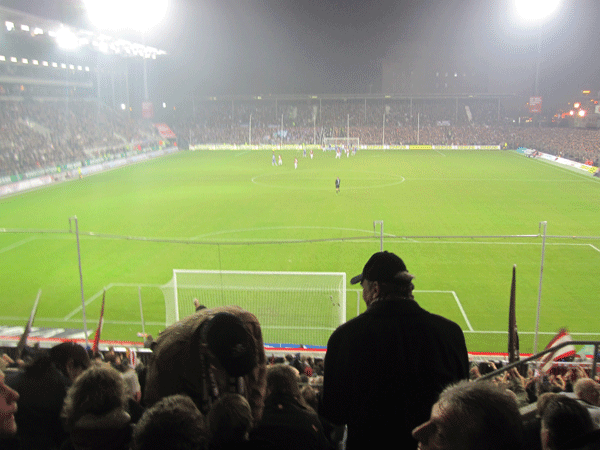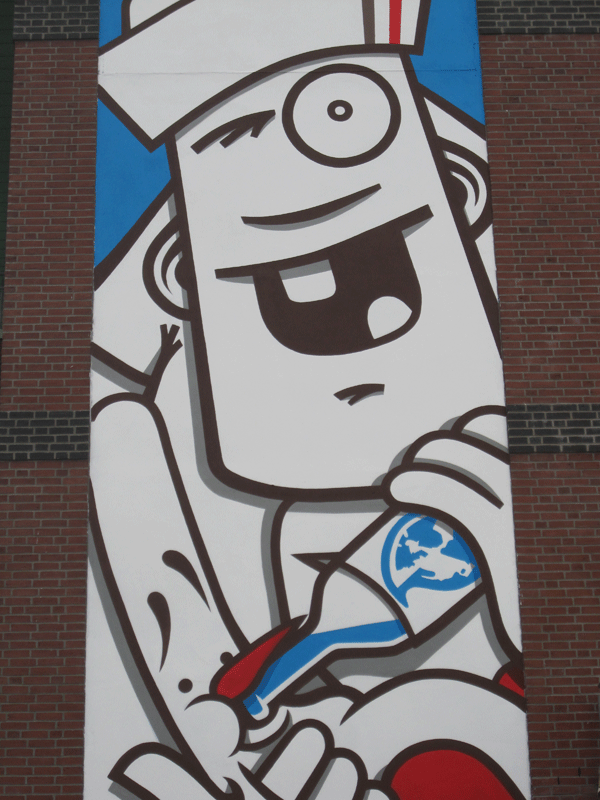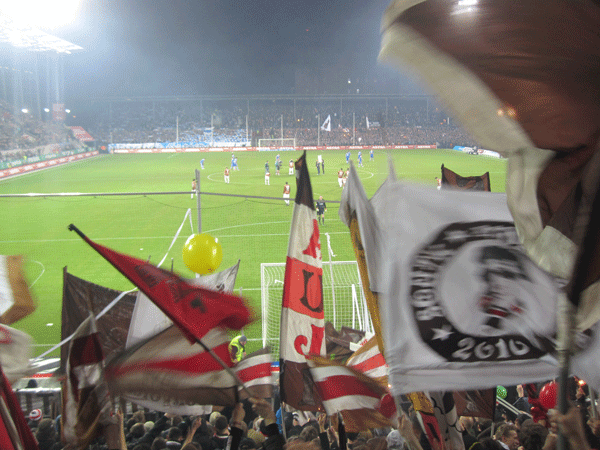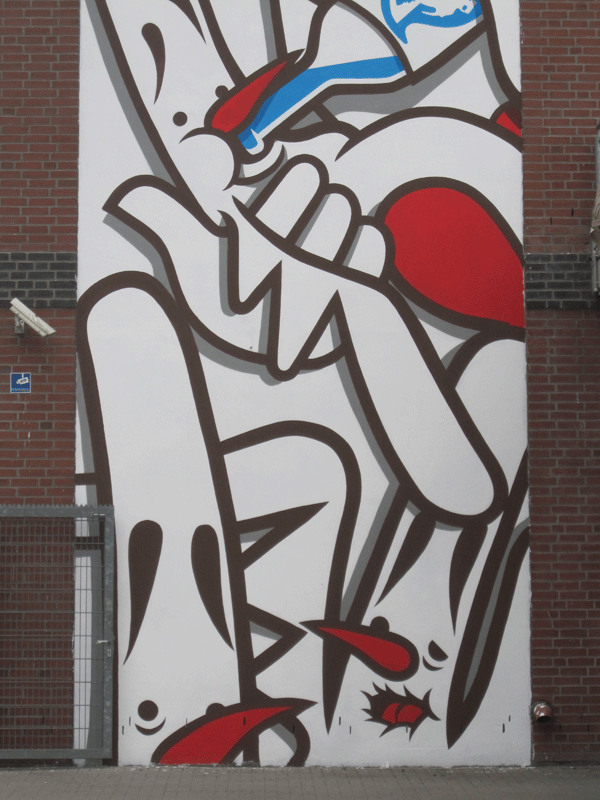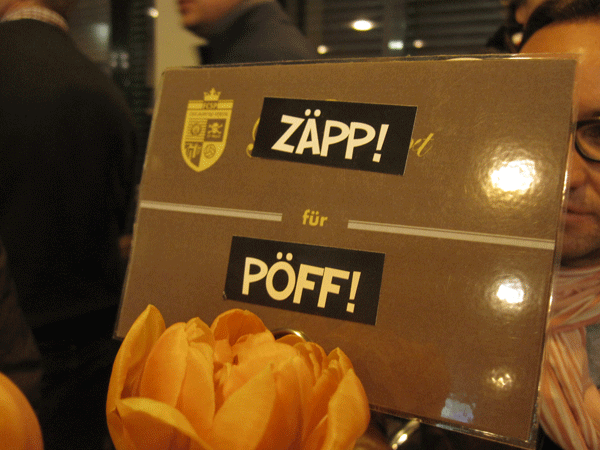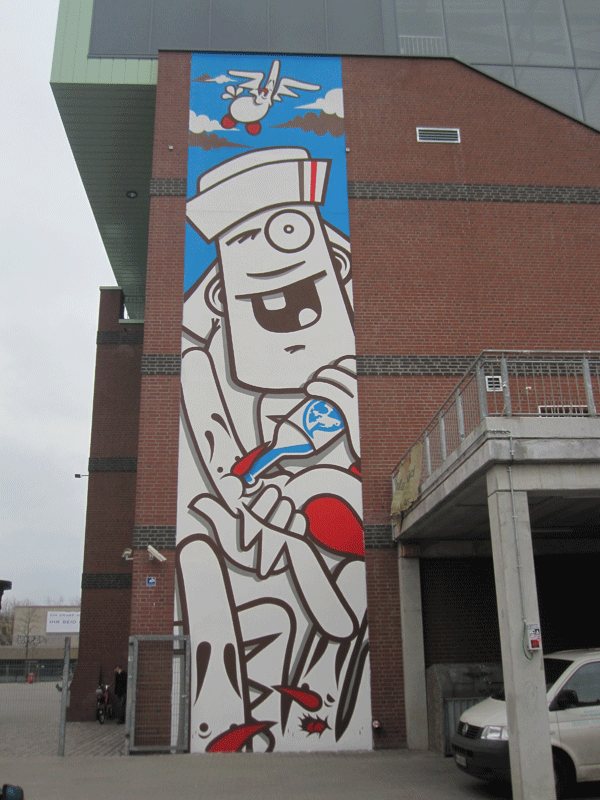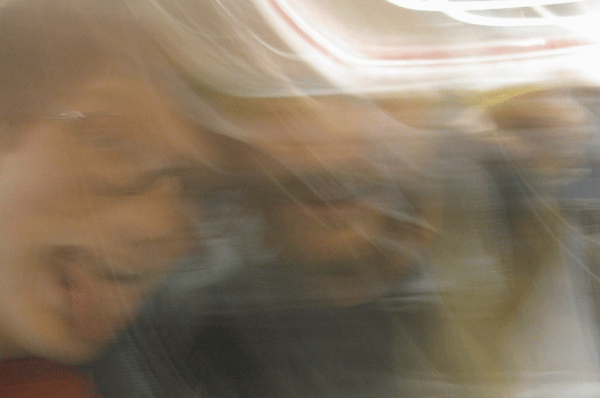 23.08.2010
Ive painted together with Sinep, the AFM (Abteilung Fördernder Mitglieder) Container at the Sankt Pauli Stadion.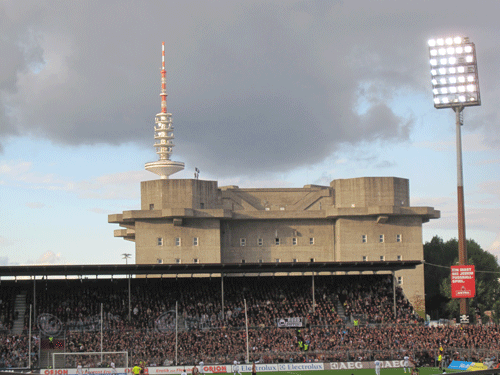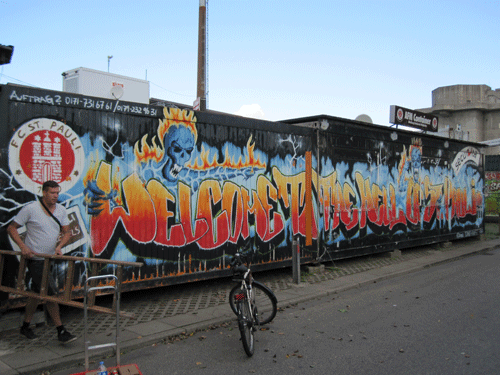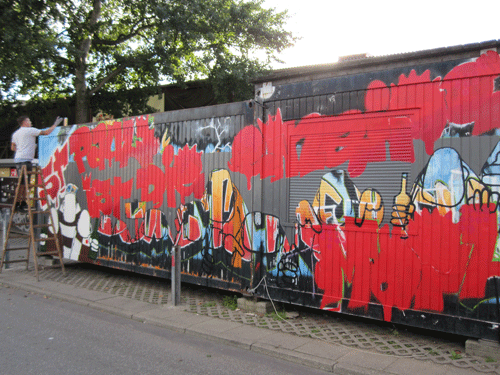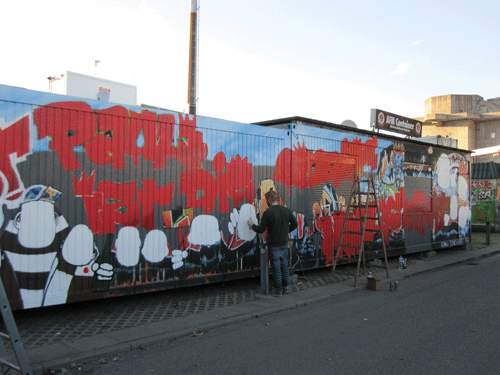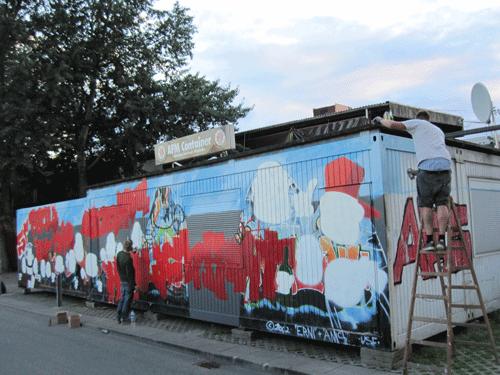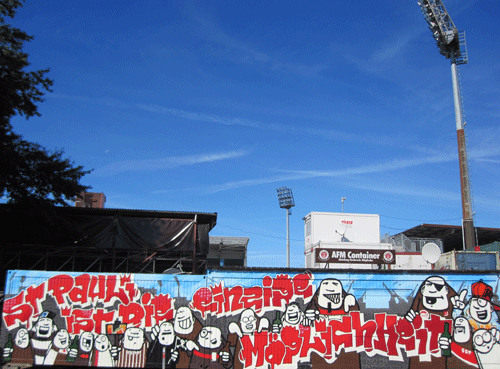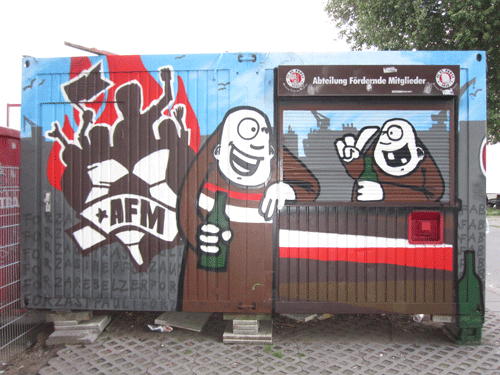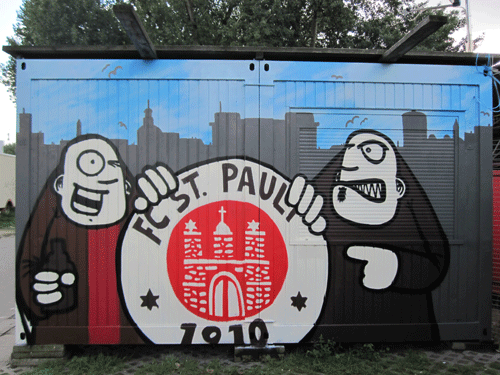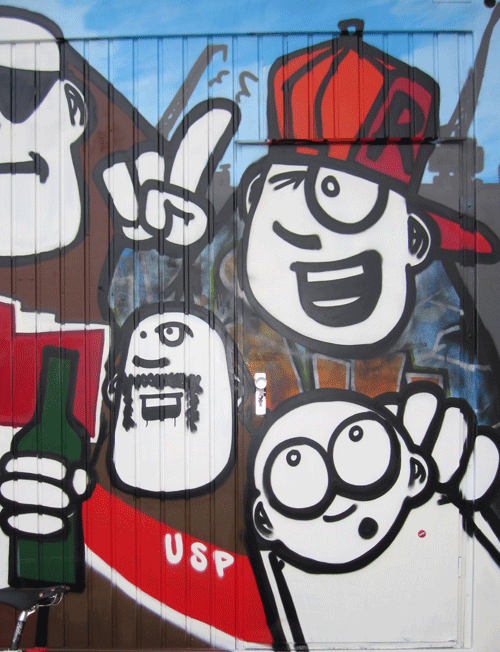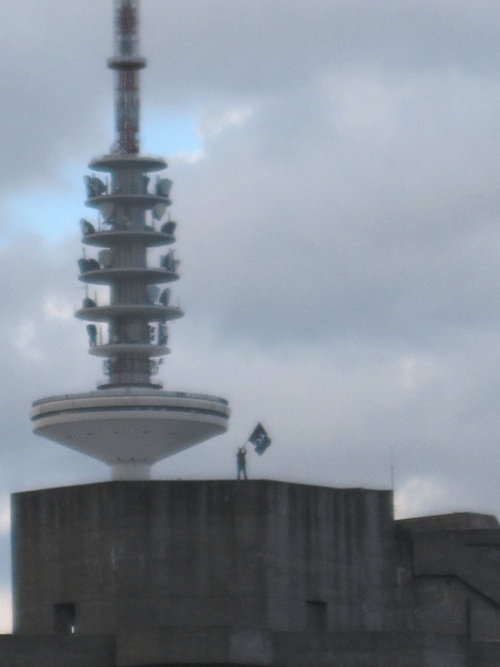 ------------------------------------------
25.06.10
Fusion Festival at the ex military Airport in Lärz.
I was part of the Deko Crew from the Salon de Baile Team. So we covered the wohle hangar with wood and i build a big two layer ligthy Salon de Baile sign (L/H 6,40 x 2,60 m) and we build a huge Hollywood Swing, (L/H 5,00 x 5,00 m) but the drunken idiots of guests, crashed it in the first day two times and on the next day the swing smacked three ankles of drunken idiots in 45 minutes... so we took the swing down... (Respect and thanks for the good time to: Achtern, Benthi and Anne Pfirsich and the whole Salon de Baile Crew!)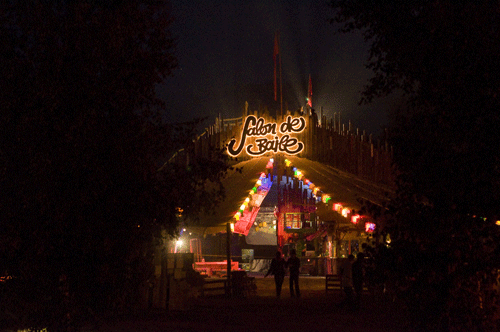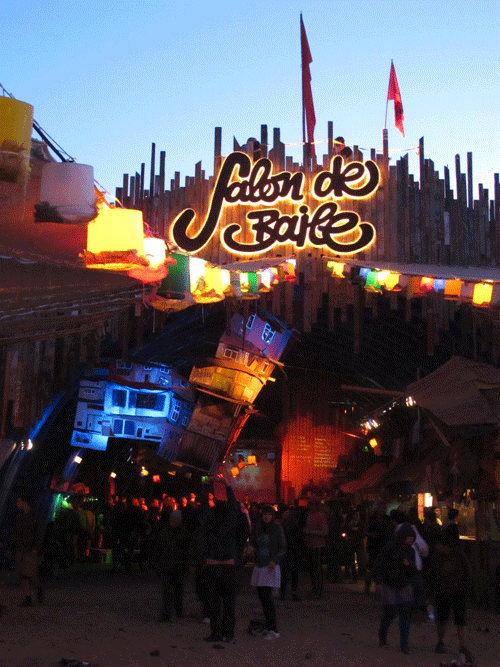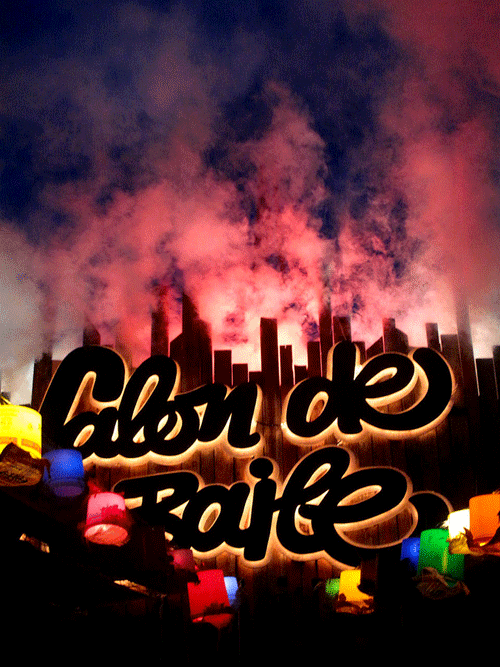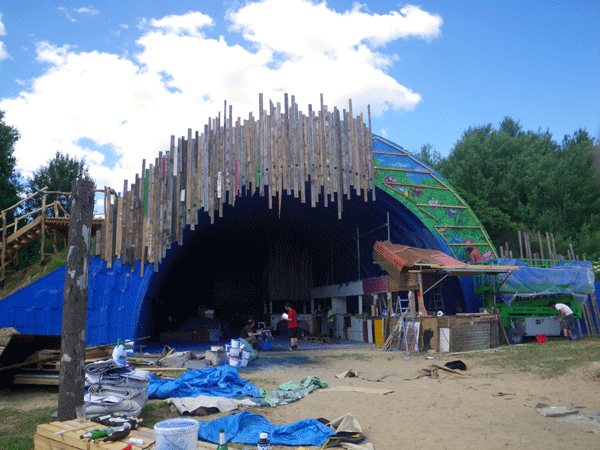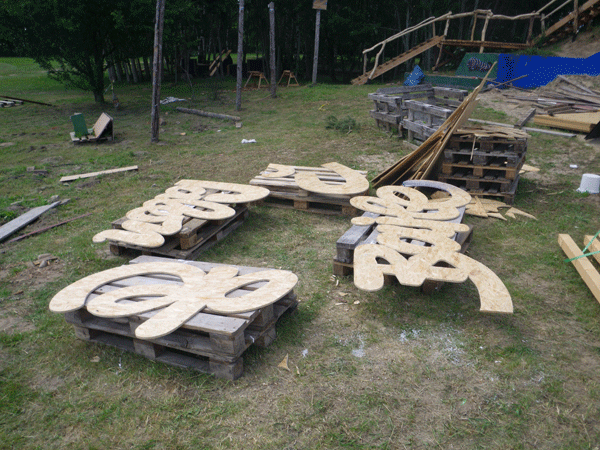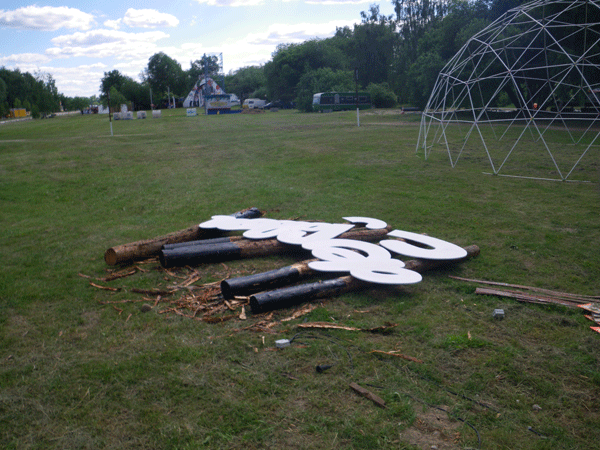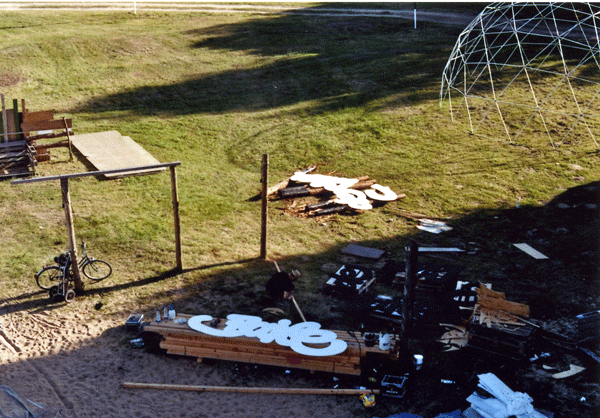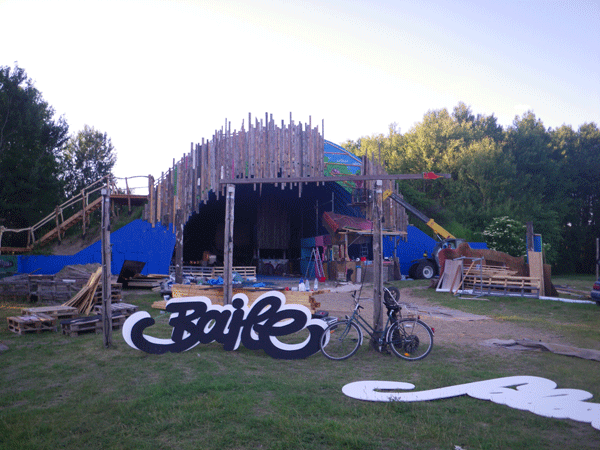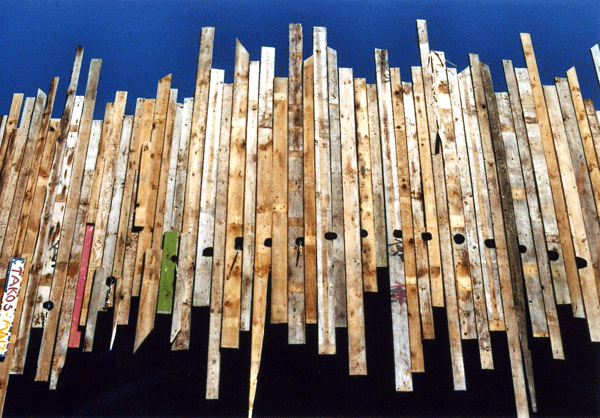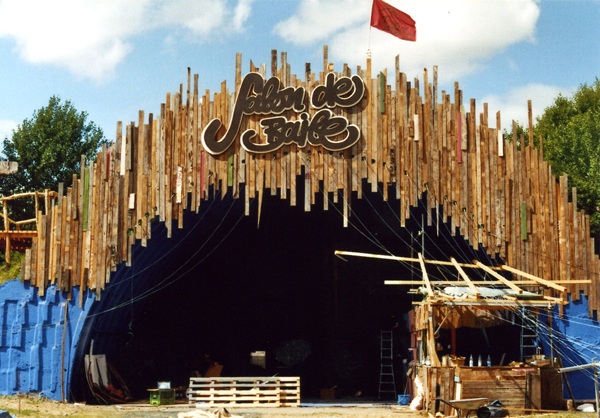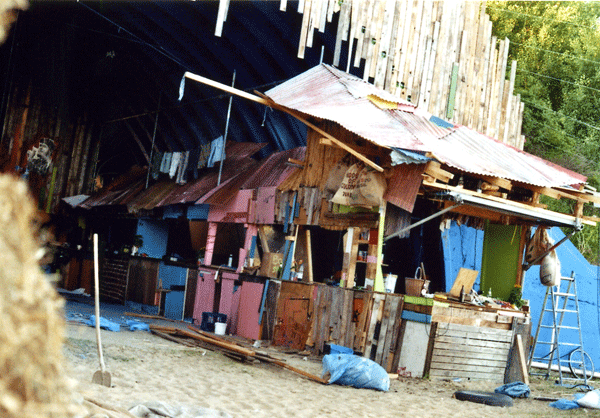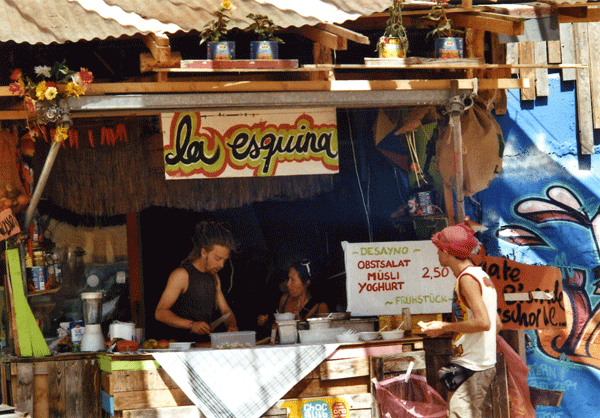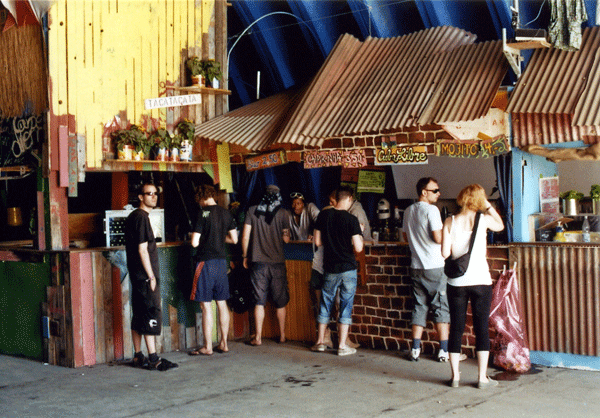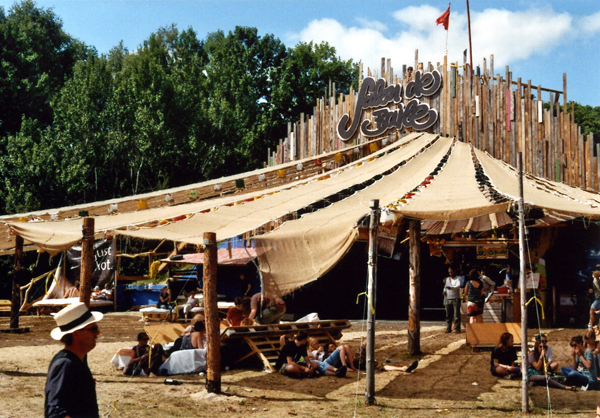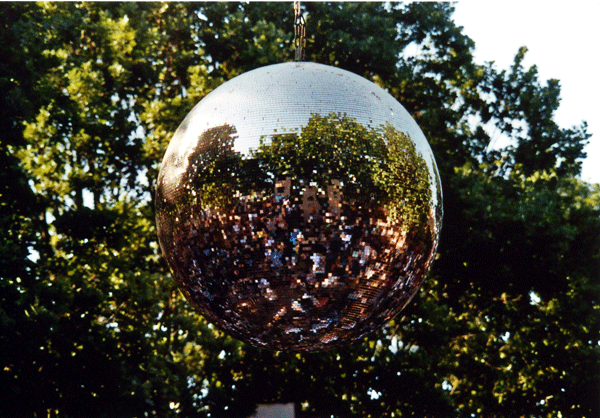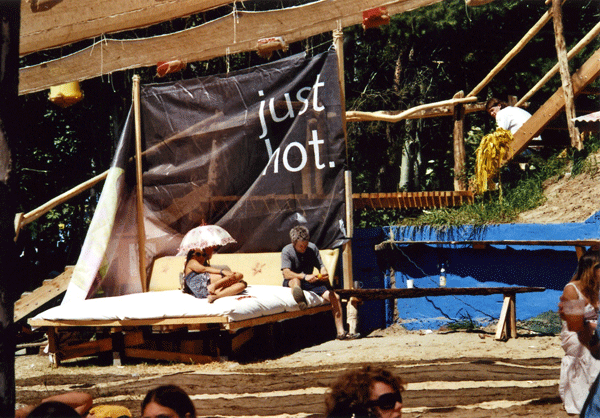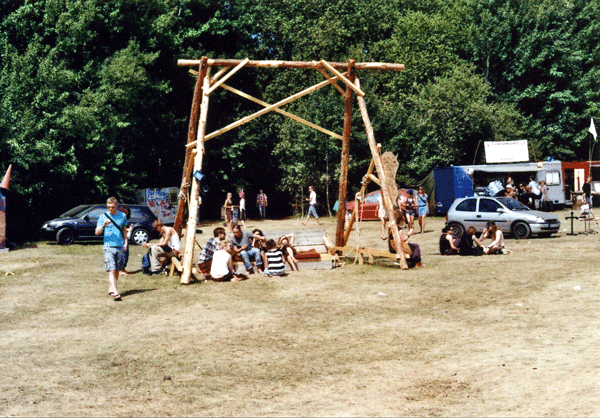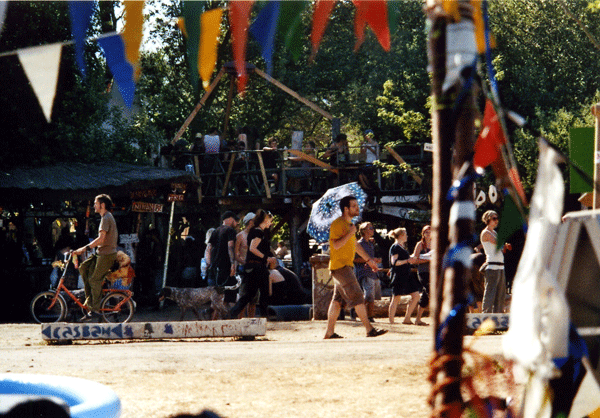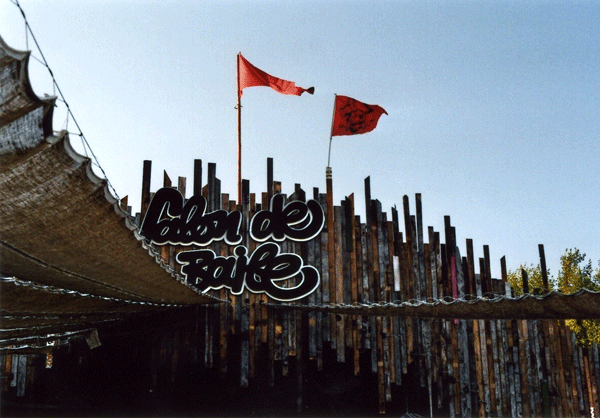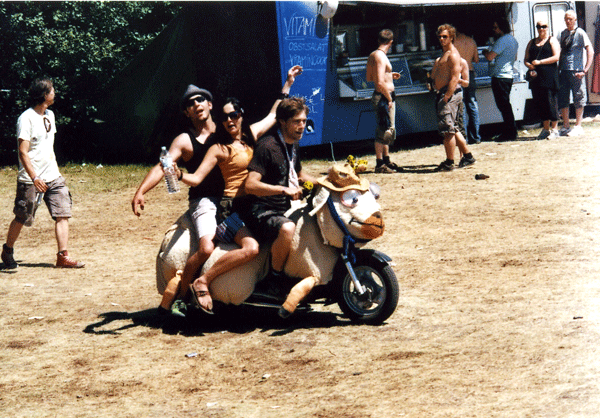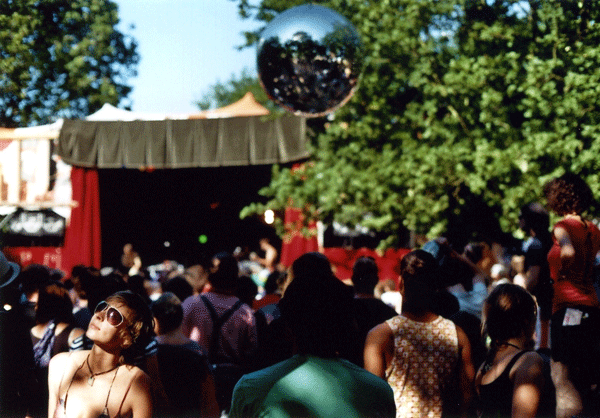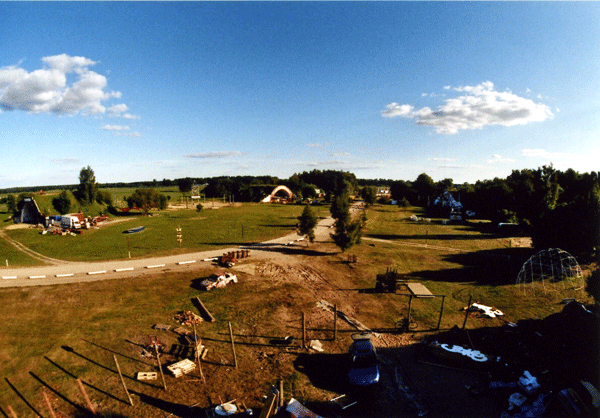 ------------------------------------------
26.11. - 23.12.2009
"It´s trashmas time" Freakshop design for my friends from Hotzenplott & Strandgutfischer, for they Christmas Stand at the Spielbudenplatz, Kiez Sankt Pauli, Hamburg.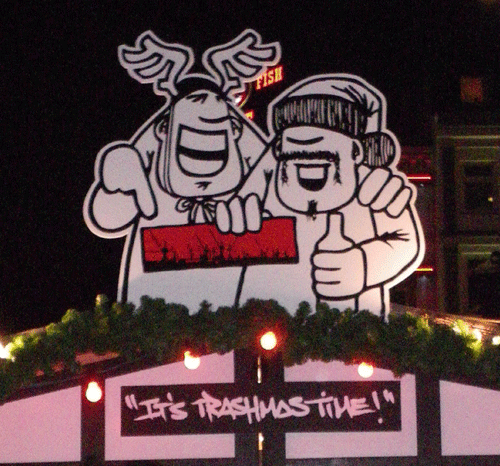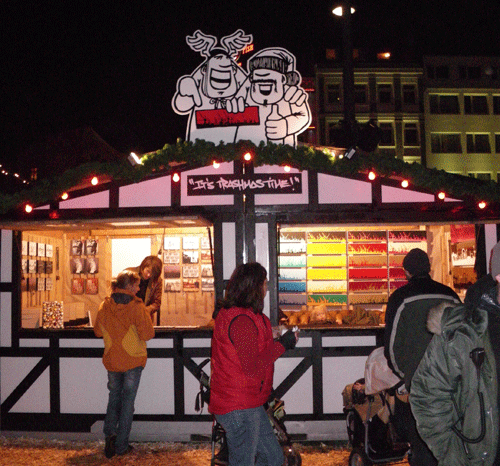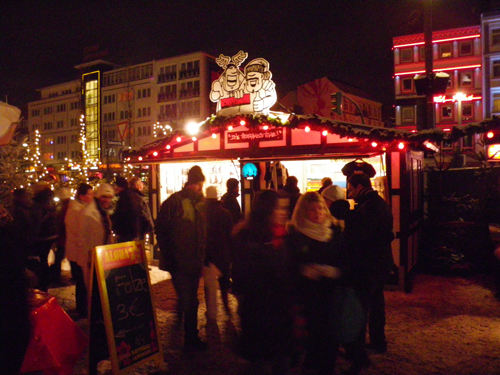 ------------------------------------------
The guys from the Spielbudenplatz in Hamburg asked me, if i wanna draw a freak as the new Logo for the Night Market. And of cause i wanted and the freak mission is now, to hang out at the Market every Wedsday from 16.00 to 23.00 a clock. So - if you are on a Wedsday in Hamburg, go to the Spielbudenplatz and watch out for the freak - he will be there and is waiting for you. And you will get the most importend information about the market out of his speaking bubble - cause, the bubble will be updated every time.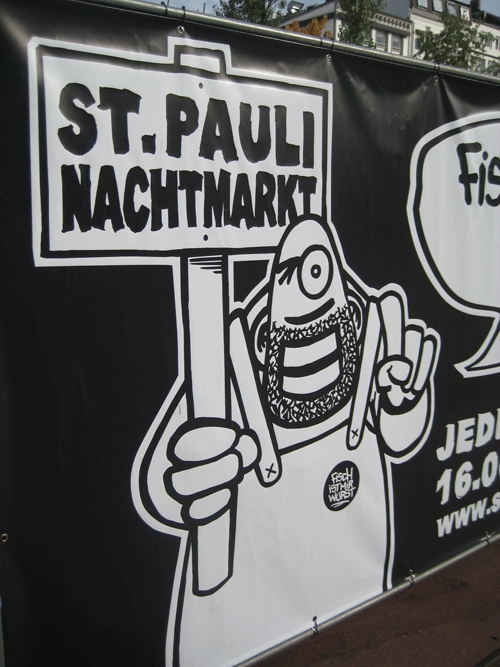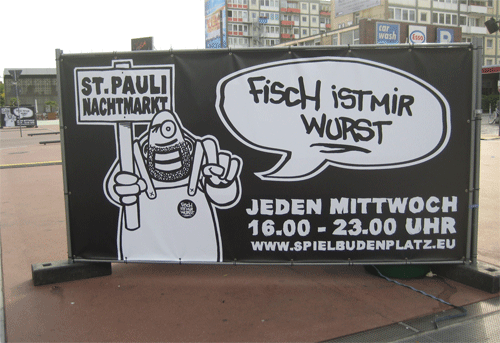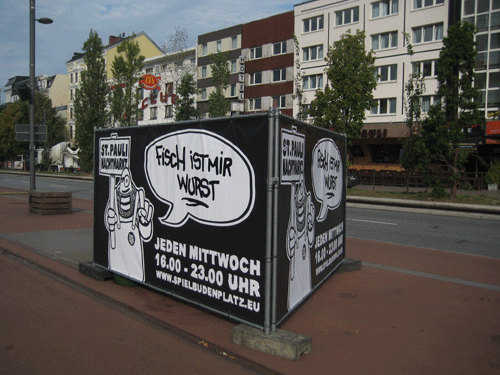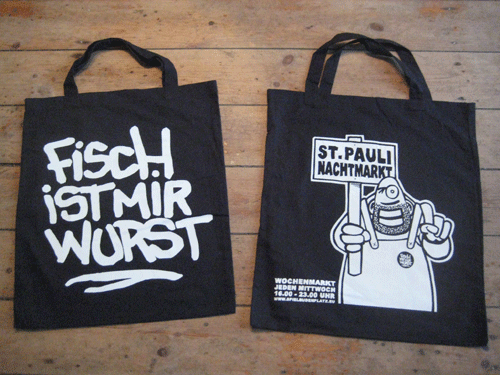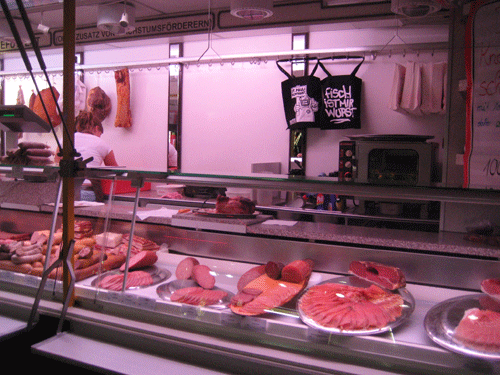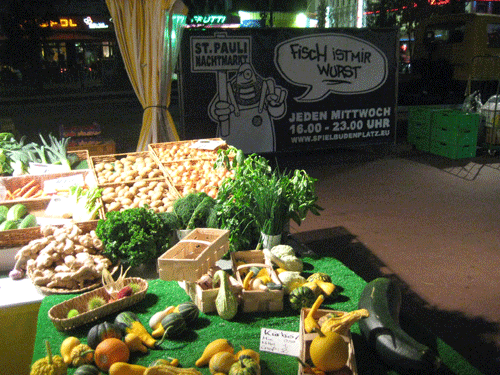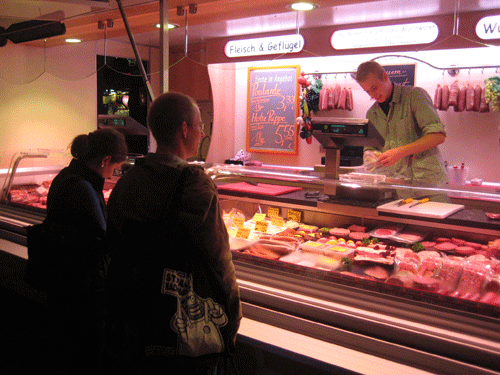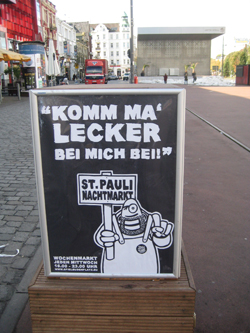 ------------------------------------------
That was a: "house-paint-job" here in Sankt Pauli, Hamburg. Lots of Freaks - Lots of love. Thanks to Radon for his help !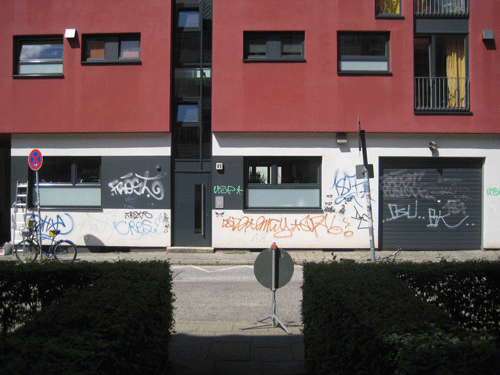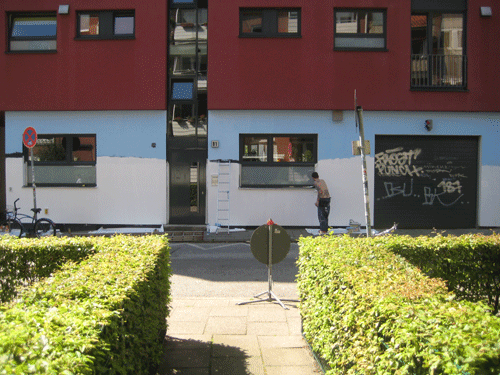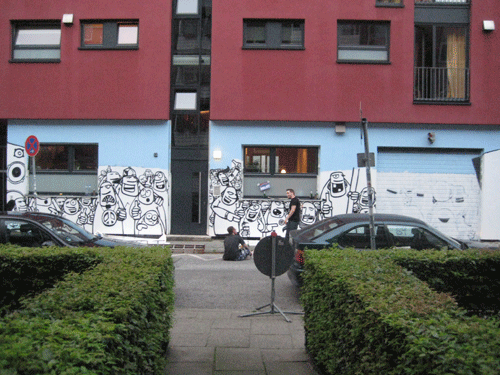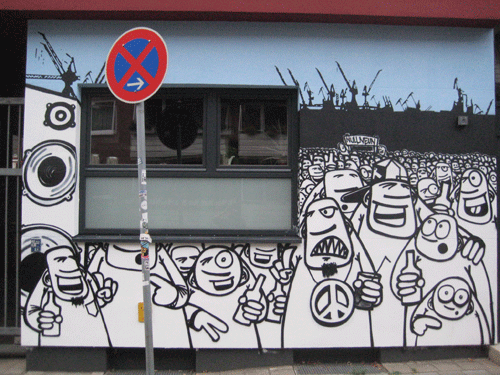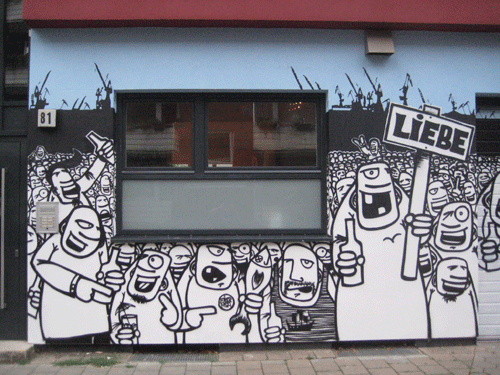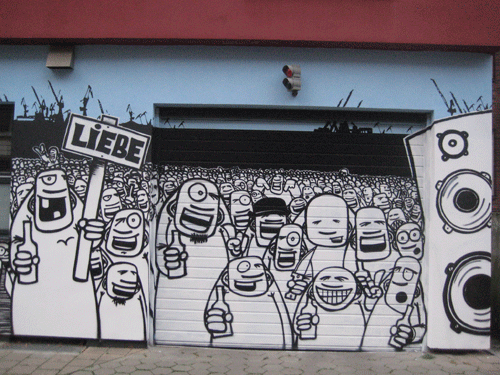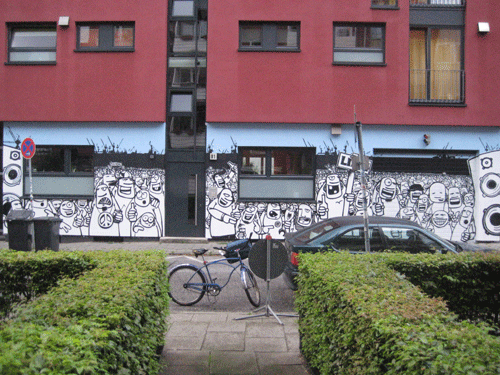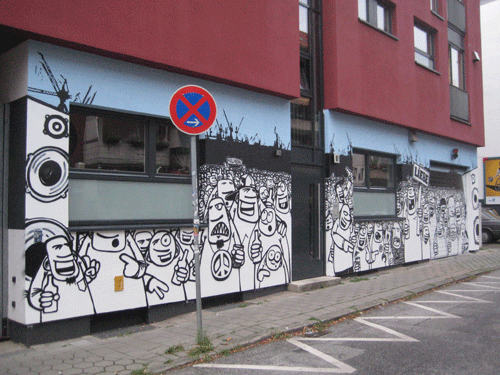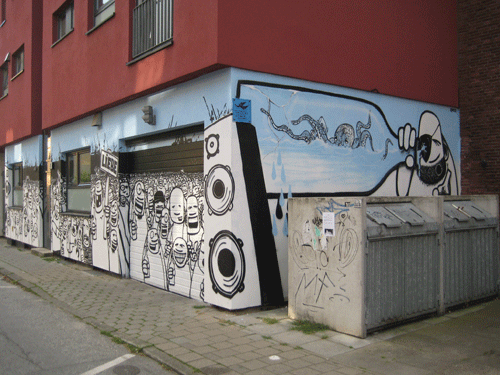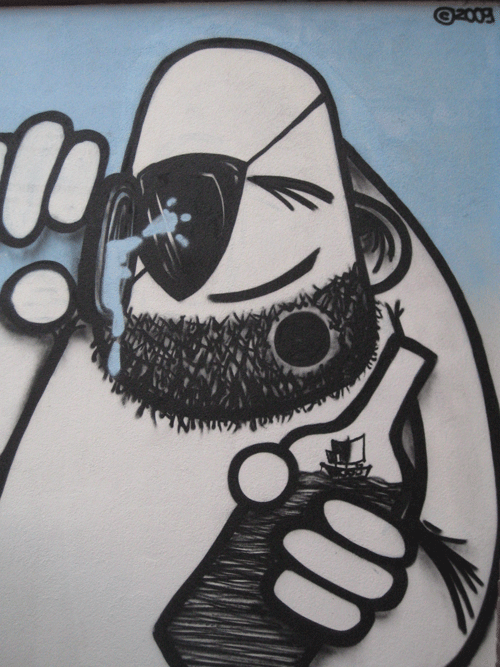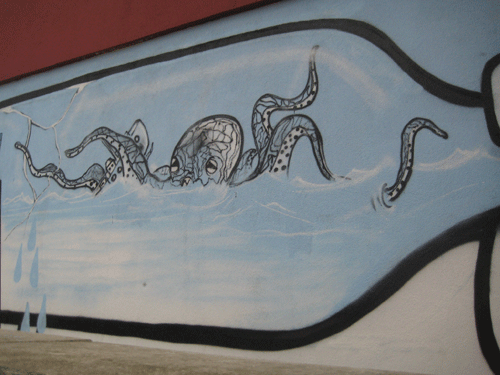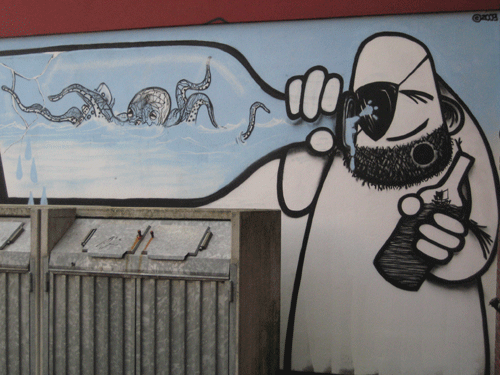 ------------------------------------------
Fritz Kola is a small and tasty Kola Company from Hamburg. One day they ask me, if i could design them a Freak like Fritz with a message - so i did. The Freak Ad is running right now and only in Berlin City. The print is limiteted on only 350 pieces - so, watch out, you Schrippe - may you will see him ! Berlin zischt - Reb rockt !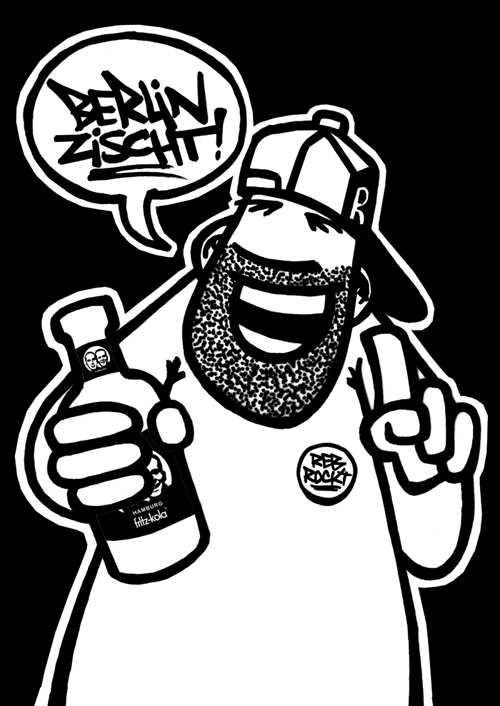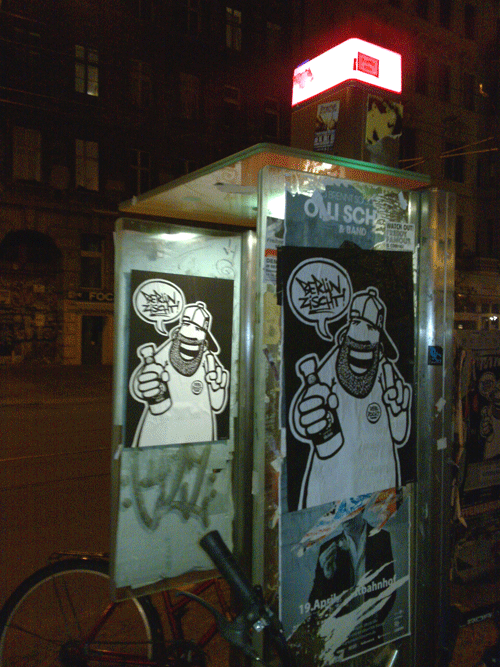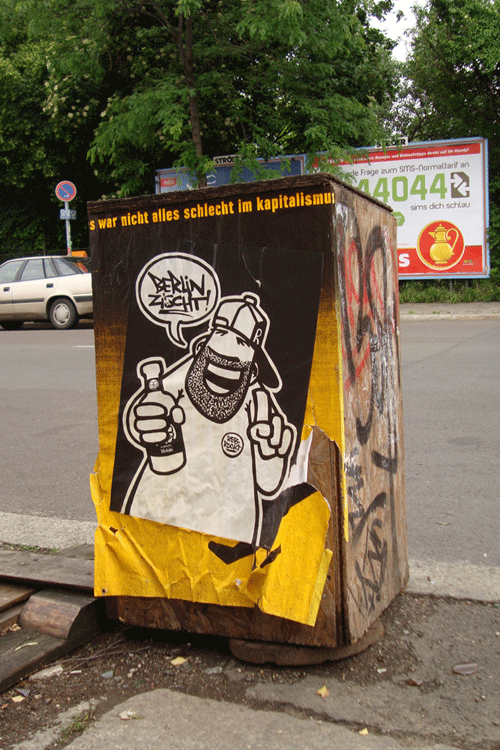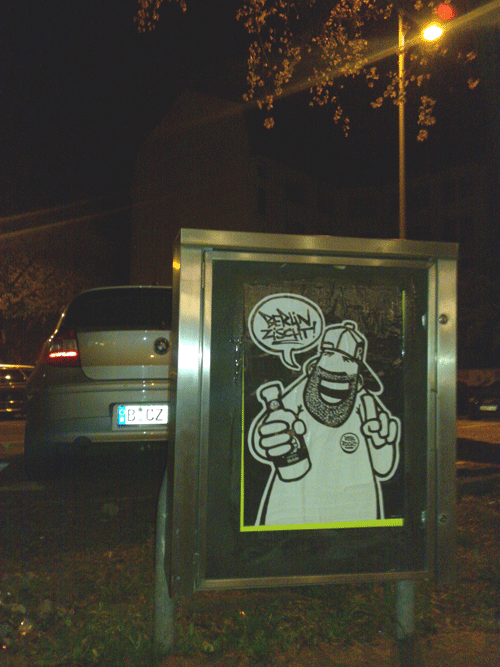 ------------------------------------------
01.12.2007 - Chrismas Market in Sankt Pauli Hamburg. Fish and Chips Freak Design.